A group of Kashmiri students in a Jodhpur college have alleged they were attacked without provocation by a group of local students who were armed with knives, iron rods and sticks on Thursday during the college's annual festival. However, the Rajasthan Police has not registered an FIR saying that nobody has come forward to file a complaint yet. 
According to a Kashmiri student in the Vyas Institute of Higher Education in Rajasthan's Jodhpur district, around four to five groups comprising 30-40 students that included outsiders and graduates, had started shouting anti-Pakistan and anti-Kashmir slogans during the college's cultural event on Thursday.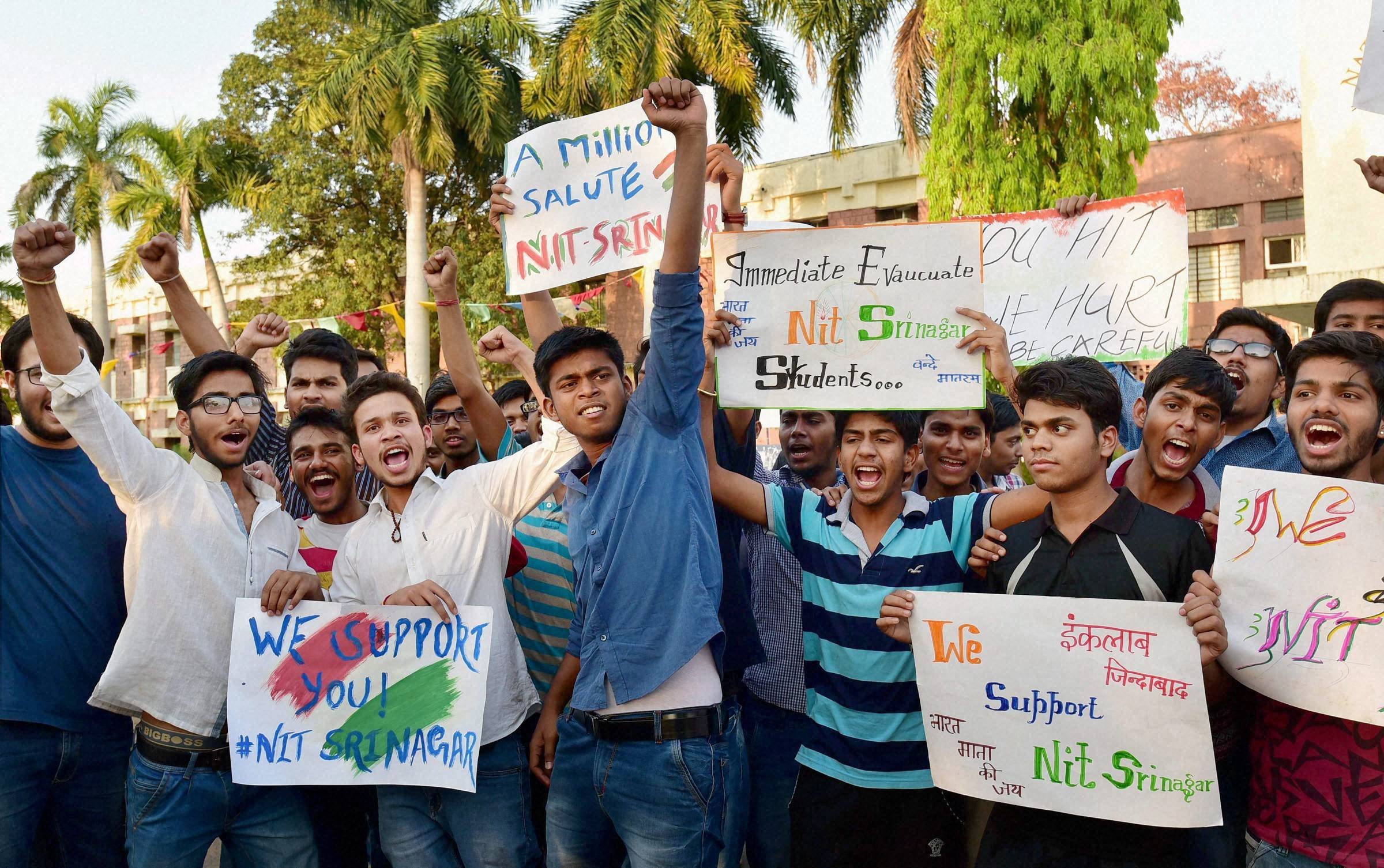 "They also erected an Indian flag during the event and then started hounding Kashmiri students," the student told ScoopWhoop on condition of anonymity in a telephonic interview. 
"Some 7-8 students were injured but this wasn't the end of it. They also attacked us inside our hostels, broke window panes and threw out our belongings. A few of us hid to avoid getting beaten up. It was chaos," the student said. 
The students also alleged that after beating them, local students told them that it was a "trailer" and the "full movie" was yet to come. 
"Nobody from the college administration came to save us," the student said. 
Over 100 Kashmiri students are studying at the institute which offers courses in medicine, management and engineering. 
Confirming the assault on Kashmiri students, some local students said that they were beaten up for chanting "Pakistan Zindabad" slogans. 
On further questioning, a local student said,  "You should be focusing on what's happening to our students at NIT Srinagar."
"Kashmiri students are all right. They are roaming inside the campus freely. Do you think they would have done that if they were afraid?" the student questioned.
A Kashmiri student said the attack on them was directly linked to the situation in the NIT campus in Srinagar.  
"It's all because of NIT crisis in Srinagar. We have been here since three years and never raised any such slogan. Why would we do that suddenly?" another Kashmiri student of the college told ScoopWhoop.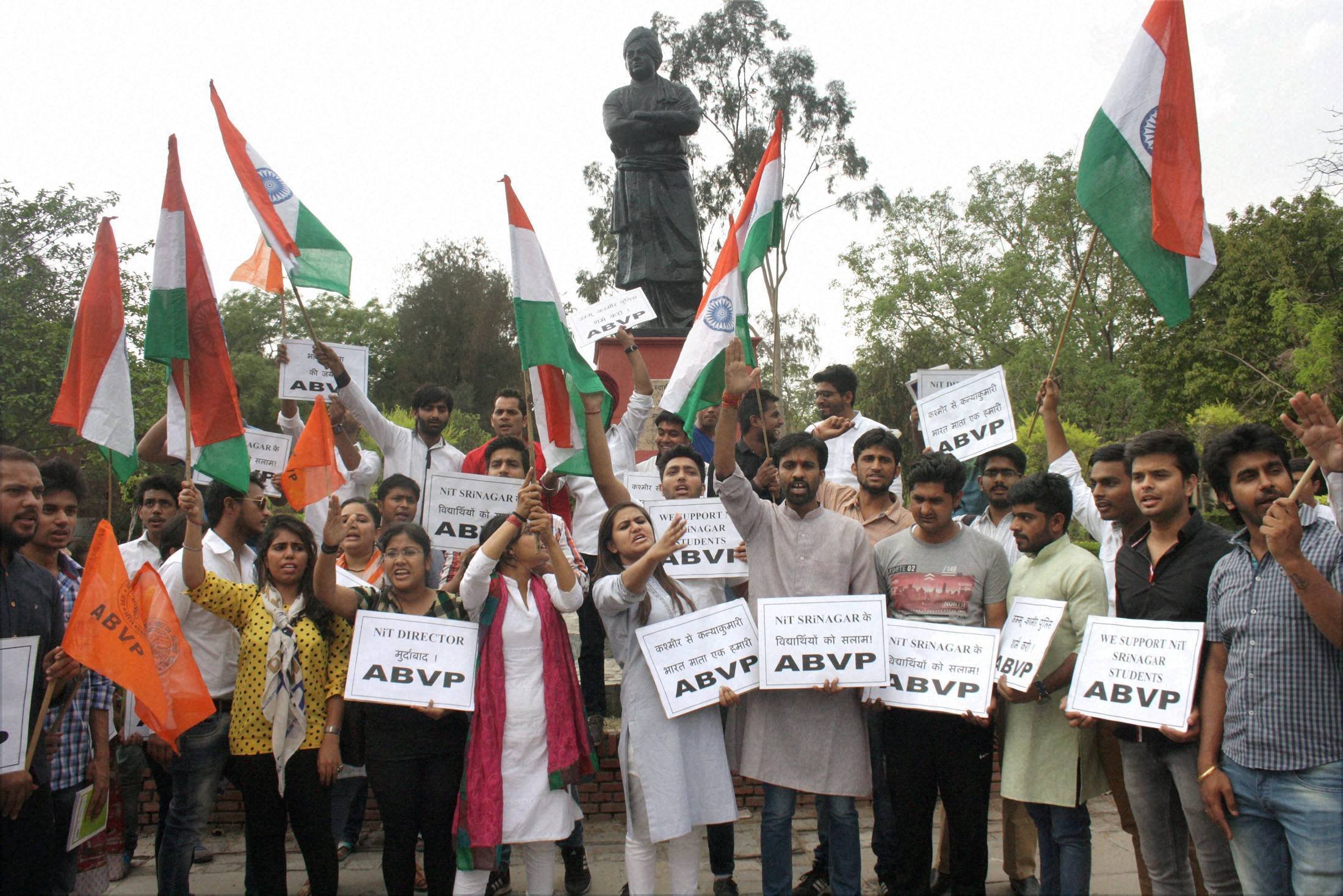 Some local students said they had heard about some Kashmiri students being assaulted, but didn't know what actually had happened. 
In the backdrop of NIT crisis, the Jodhpur campus has also witnessed solidarity marches in favour of the protesting non-local NIT students in Srinagar, who were allegedly assaulted by police personnel on Tuesday. 
Deputy Commissioner of Police Jodhpur (West) Sameer Kumar Singh told ScoopWhoop on Friday that "it was an altercation between two groups" and that the police is present on the campus.
"We have identified some miscreants but haven't made any arrests since there's no complaint. Our men are inside the campus and we are ensuring no untoward incident takes place," he said. 
Corroborating Singh's version, Kashmiri students maintained that a large contingent of police personnel was on the campus on Friday after a large group of local students had gathered outside their hostel, where all of them have locked themselves up. 
Some students claimed the college administration had asked Kashmiri students to not file any complaint as it will "tarnish the image of institute" and that they would solve the matter "internally."  
Despite repeated attempts, officials from the college administration could not be reached for comment.