A cash-strapped Dalit couple in Sehore has entered into wedlock before the statue of Babasaheb Ambedkar after failing to get aid under the government scheme for marriages of girls from poor families.
The couple, Kallu Jatav and Vijayanti Rajoria, took the 'saat phere'— seven rounds — around the statue of the Dalit icon at a park in the town to solemnise their marriage on July 3.
They also wanted to send a message against the excessive cost that traditional marriages involve.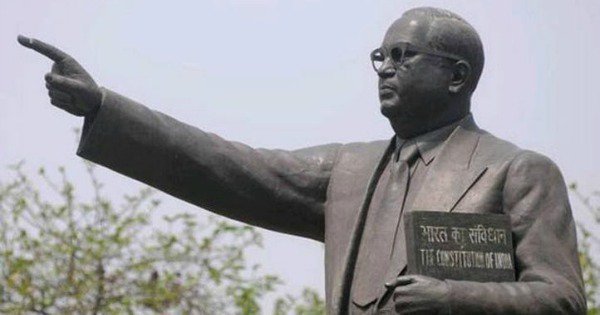 A portrait of Lord Buddha was put up beside Ambedkar's statue, where the couple, dressed in the wedding attire, exchanged garlands.
Mr. Jatav claimed that he tried to take help of government schemes, like the 'Mukhyamantri Kanyadaan Yojana' (Chief Minister's marriage scheme for the girls of economically weaker sections), but to no avail.
He later decided to conduct a simple ceremony with the help of some social workers and community members.
"Both the families are quite constrained economically and were unable to host a wedding ceremony," social activist Narendra Khangrale, who participated in the marriage, said.
"When this came to our notice, we decided to conduct a simple ceremony for the couple, so that the families could save on the unwanted costs," he said.
Feature image source: ScoopWhoop/PTI