New Delhi: Congress President Sonia Gandhi and her son Rahul on Saturday sought, and got, bail in the National Herald case.
A local court rejected complainant Subramanian Swamy's opposition to the relief. Swamy had argued that they are influential and can flee the country.
Amidst media hype and hoopla and tight security, Sonia and Rahul and three other accused Motilal Vora, Oscar Fernandes and Suman Dubey appeared before Metropolitan Magistrate Lovleen in the Patiala House courts complex after a summons was issued to them on December 8.
The case is based on a private criminal complaint lodged by Swamy against them of cheating, conspiracy and criminal breach of trust.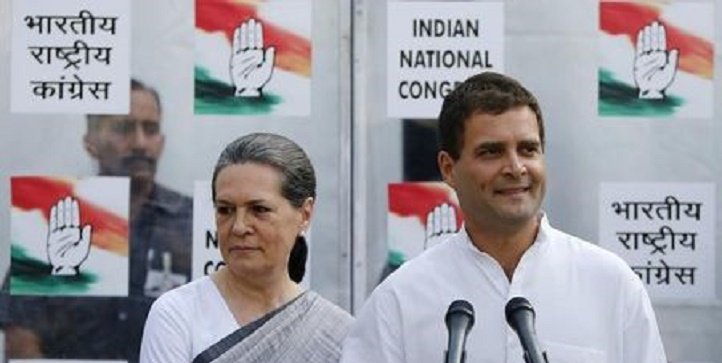 "The accused are reputed persons having deep political grassroots and there is no apprehension that they will flee," the Magistrate said. The magistrate granted them bail on furnishing personal bonds of Rs.50,000 each and one surety.
He posted the case for further hearing at 2 PM on February 20, next year.
Former Prime Minister Manmohan Singh stood surety for Sonia, while Priyanka Vadra gave surety for her brother Rahul.
AK Antony stood surety for Fernandes and Ghulam Nabi Azad and Ajay Maken for the other accused.
Sam Pitroda, yet another accused, was granted exemption from personal appearance today on medical grounds.
In his reaction, Swamy said all their claims that they would not seek bail proved false.
"They said they will not take bail. What happened now," he told reporters.