Be it Hollywood celebrities, international sporting icons or foreign leaders, our very own Taj Mahal has visitors every other other day. But if you thought that this white marble mausoleum is foreign tourist's favourite 'must visit' place in India, then you are fairly mistaken. A recent report by The Times of India, says that the monument has seen a major dip in the number of foreign visitors over the past three years.
According to the report, the number of foreign tourists visiting Taj Mahal has gone down by a staggering 8.4 percent despite there being an overall rise in the number of foreign tourists visiting India. There was a footfall of 7.9 lakh foreign visitors  in 2012, which came down to 7.4 lakh in 2013 and 6.9 lakh in 2014 as per a 2015 report by The Times of India.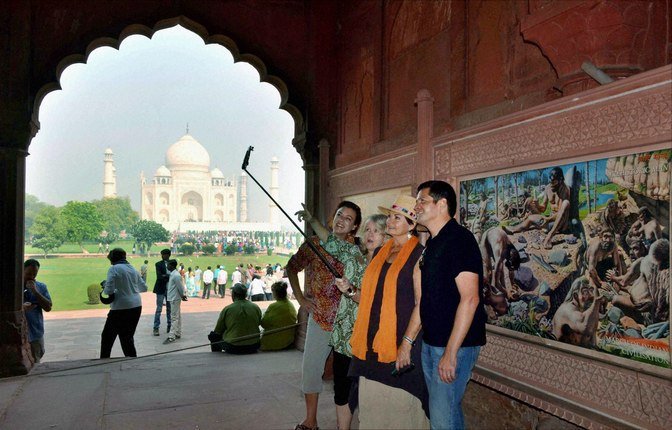 One of the major reasons attributed for this dip has been the lack of adequate safety measures for tourists. There have been several cases where foreign tourists faced harassment at the hands of touts such as illegal photographers, tour guides and hawkers. Foreigners have complained of getting fleeced or being overcharged by such touts. Despite Uttar Pradesh Chief Minister Akhilesh Yadav's repeated directions on clamping down on touts, they continue to move freely and are hand-in-gloves with the local police. 
The increasing cases of crimes against tourists add to this downward trend in a significant way. The infamous rape attempt on a British woman by the hotel owner in 2013 is one such example. "Any crime incident involving foreigners are picked up by the international media. The recent case of a British couple found dead in a city hotel due to suspected drug overdose was one of them. Such incidents garner negative publicity with many countries issuing travel advisories for their citizens." said a Rajiv Tiwari, president, Federation of Travel Associations of Agra as per The Times of India report.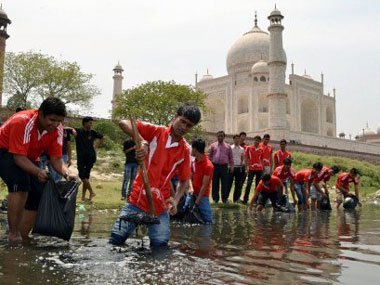 Adequate infrastructure is another important concern. Agra, over the decades has earned a bad reputation of being dirty. Lack of overall cleanliness, poorly managed roads and traffic bottlenecks are the concluding factors. Mahtam Singh, vice president, Tourism Guild of Agra said the state and Union tourism agencies lack coordination, there is absolutely no cooperation between the Agra Development Authority and the Archaeological Survey of India which hampers several development projects, as reported by the India Today.
(Feature image source: PTI)