During his run up to the elections in 2014, Narendra Modi had repeatedly boasted about his "56-inch chest size" to lash out at the incompetence of his opponents. But whether Modi's chest was really 56 inches or not couldn't be ascertained at that time.
It turns out it is 50 inches.    
According to a report in The Times of India, it is perhaps revealed for the first time that PM Modi's chest is probably 50 inches. 
This was learnt when officials of Babasaheb Bhimrao Ambedkar University (BBAU) officials in Lucknow were asked to design an Achkan for PM Modi where he attended Friday's convocation as chief guest.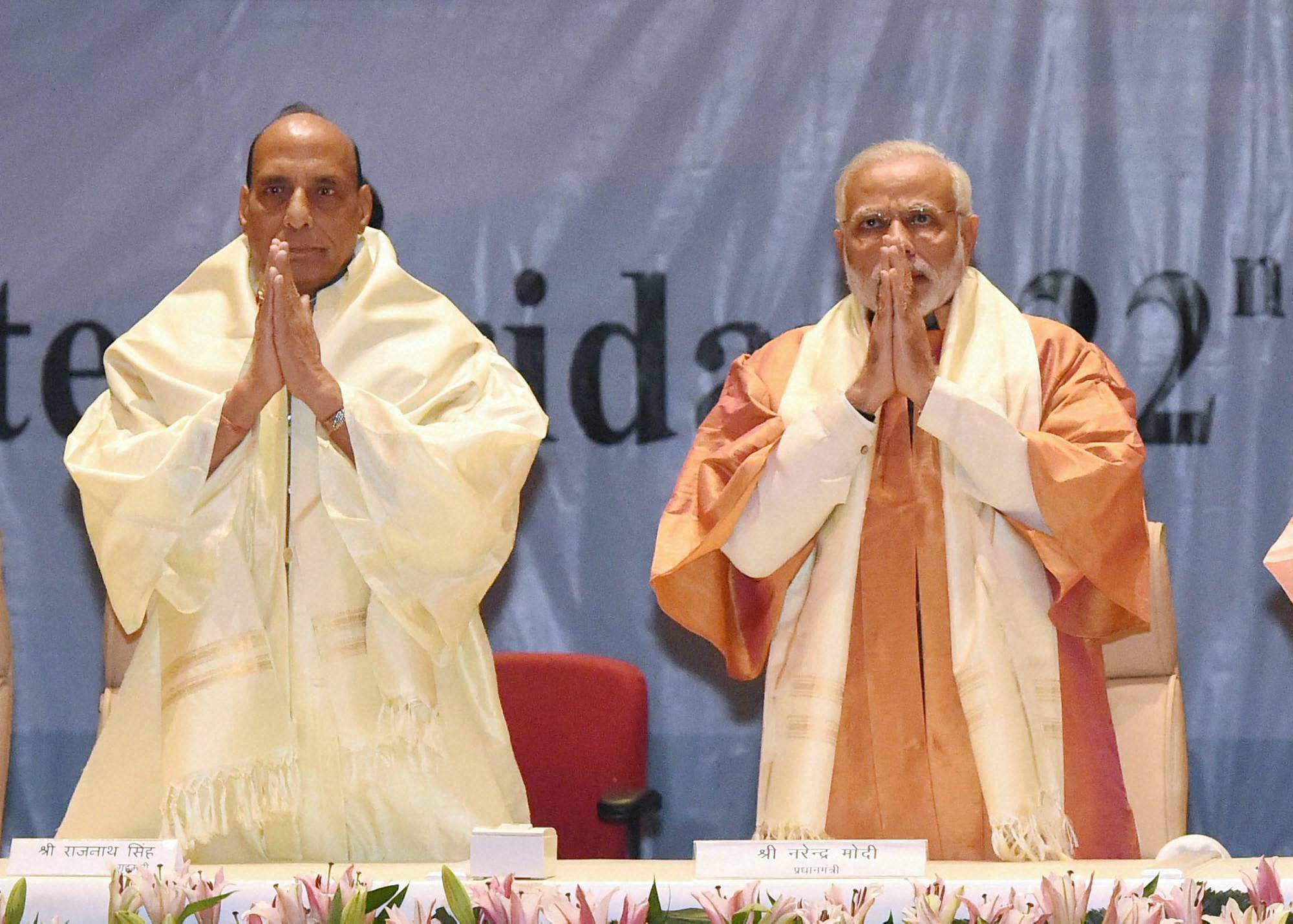 So when the officials rang up Prime Minister's Office for Modi's measurements, they were informed that the size was 50 inches at the chest and 21 inches at the shoulder, the TOI report said. 
On Friday, Modi wore the golden-coloured Achkan while attending the event in Lucknow. 
In one of his election campaign rallies in 2014, Modi had lashed out at Samajwadi Party chief Mulayam Singh Yadav by saying that it requires a chhappan inch ki chhati (56-inch chest) to make Gujarat out of UP. 
In case you missed it then, watch it again:
Feature image source: PTI