Formerly known as the world's heaviest woman, Eman Ahmed who had been for the longest time been bed-ridden due to various ailments was a completely different person in Monday's press conference in Abu Dhabi.
Laughing, dressed in red, Eman could be seen speaking full sentences and waving to the press.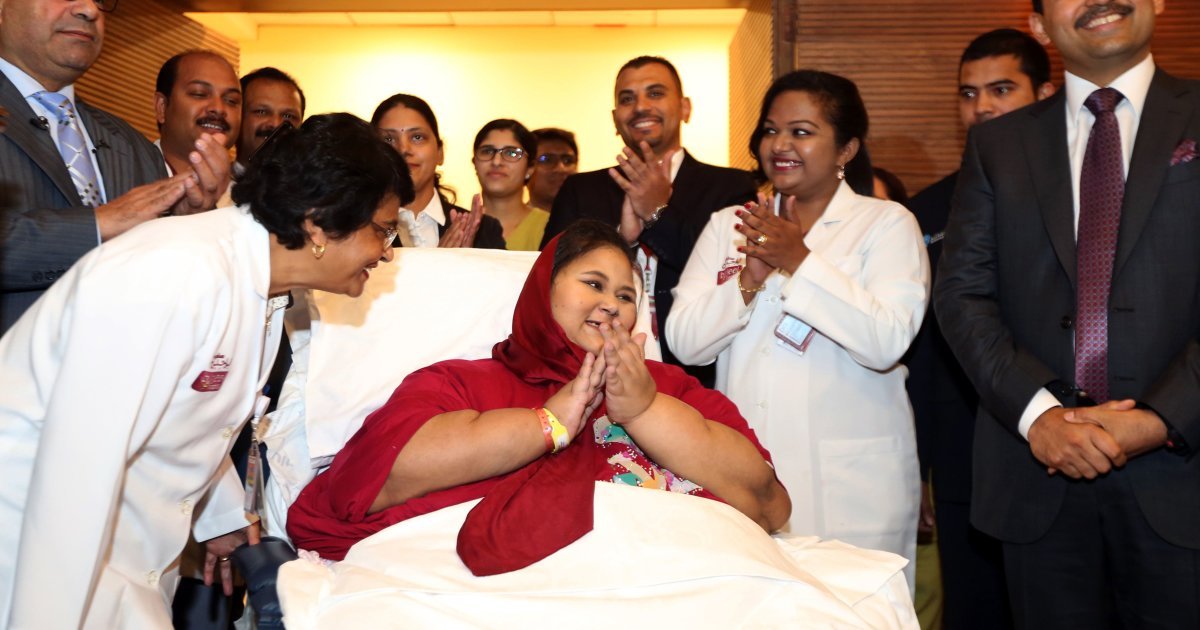 Currently admitted in Abu Dhabi's Burjeel Hospital, Eman is now able to sit up in bed and is able to move her arms. She takes about four meals in a day and is able to converse properly. She is also set to undergo liposuction and abdominoplasty in August to further cut down the extra fat, which will be followed by plastic surgeries to shape her skin around arms, stomach, and face.
Speaking to The Indian Express, Dr Yassin Shah, medical director at Burjeel Hospital said that Eman will continue to be admitted in the hospital for at least a year and that they will now focus on her leg movements.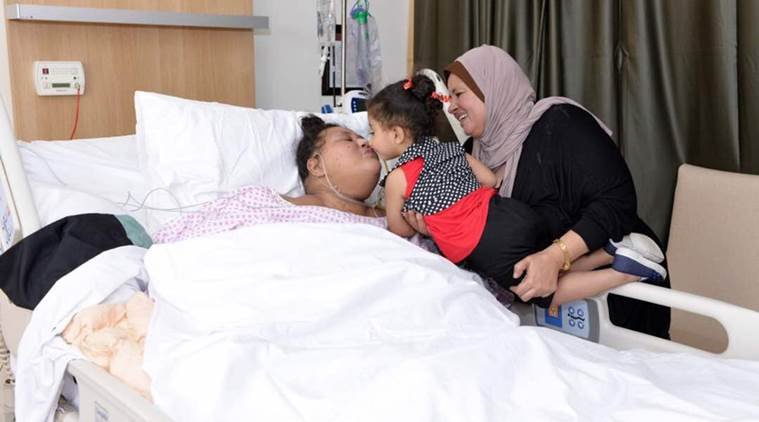 Eman's sister, Shaimaa who had courted controversy after claiming that Mumbai's Saifee Hospital was not taking proper care of her sister said that Eman was stressed because "of whatever happened in India."
Eman was brought to Mumbai's Saifee Hospital on February 11 and was shifted to Abu Dhabi after he sister alleged that she was not getting proper treatment and was then shifted to Abu Dhabi on May 4. She weighed around 498 kg on her arrival and was close to 177 kg when she left India. 
Gulf News also reports that the doctors in Abu Dhabi are aiming to bring Eman's weight less than 100 kilos. 
(Feature image source: Twitter)