Amidst severe water crisis in the drought-hit Maharashtra, Chhatrapati Shivaji International Airport in Mumbai is all set to drop the global practice of welcoming new aircrafts with water cannons on either side.
"There are no plans of giving this aircraft the water salute," said a top official of Chhatrapati Shivaji International Airport (CSIA) to The Times of India.
To stop the heavy amount of water wastage, the authorities have decided to adopt an alternative method to welcome the new aircrafts. However, they have not disclosed it yet, the report adds.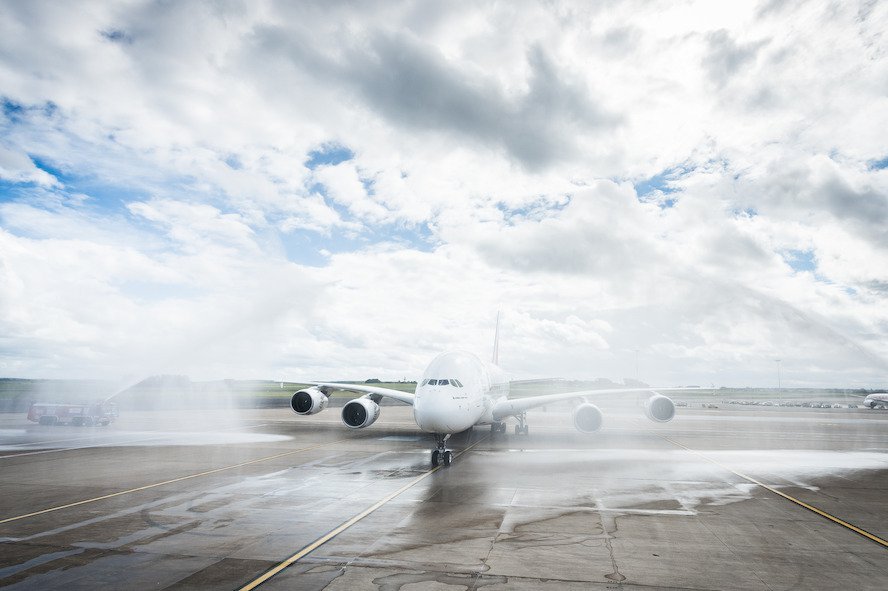 On May 1, Abu Dhabi-based Etihad airways will start flying the world's largest commercial aircraft, the Airbus A-380 to Mumbai. 
After Emirates and Singapore Airlines (SIA), Etihad will be the third international airline to start its double-decker aircraft to Mumbai. With that Mumbai will become the biggest operator of the A-380 in India. Delhi is the only other airport in the country where the huge aircrafts of SIA and Lufthansa are operational.
Earlier, 13 IPL matches were taken out of drought-hit Maharashtra. The cash-rich league picked Bengaluru as the venue for its finale and offered four alternate home options to the state's affected franchises.