"We never knew about this when we had joined the course. But now, after four years of studying at a central university, our degrees may become worthless," Anupam Ravi, a final year student of BA BEd of Central University of South Bihar (CUSB) told ScoopWhoop News. His final semester's exams are slated next month after which he will pass out from the university.
Ravi is one of the 90 unlucky students from CUSB, who are confronted with this problem due to the "sheer apathy and mis-governance on the part of the university authorities". These students are the one ones enrolled for the BA BEd and BSc BEd in the batches 2013-2017 and 2014-2018. 
Degree with any certification?
But their degrees won't hold any validity because they haven't been recognised by the National Council For Teacher Education, statutory body which looks after standards, procedures and processes in the Indian education system. It is because the university failed to get an NCTE certification before commencing the course, a blunder for which the students are paying a heavy price.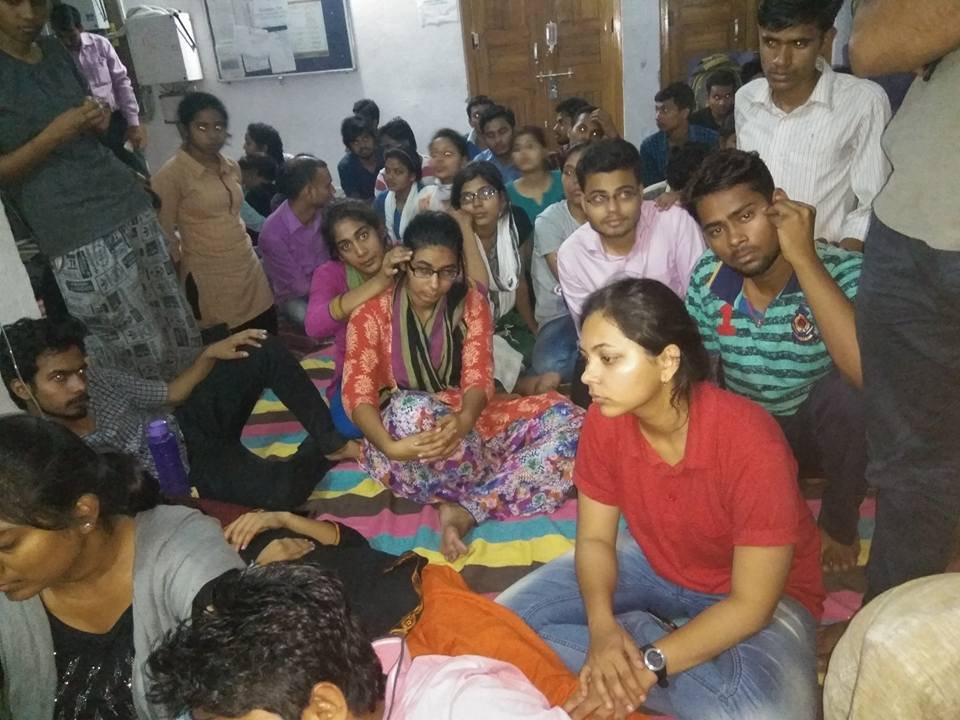 14 students have been on a hunger strike at the CUSB's Gaya campus from the past three days as they have been "left with no other option".
In the beginning when the students had joined the course, they didn't know that the issue would jeopardise their careers as the authorities had always assured them that the matter would be taken care of. But as soon as they realised about the looming uncertainty, they wasted no time in approaching all quarters for help. 
The biggest disappointment they got was when they contacted NCTE. The statutory body clearly told them that it cannot grant them 'restrospective recognition'. "It means a course has to first get recognition before its commencement. NCTE clearly told us that it cannot grant recognition later. It was a major shock for us," Ravi said.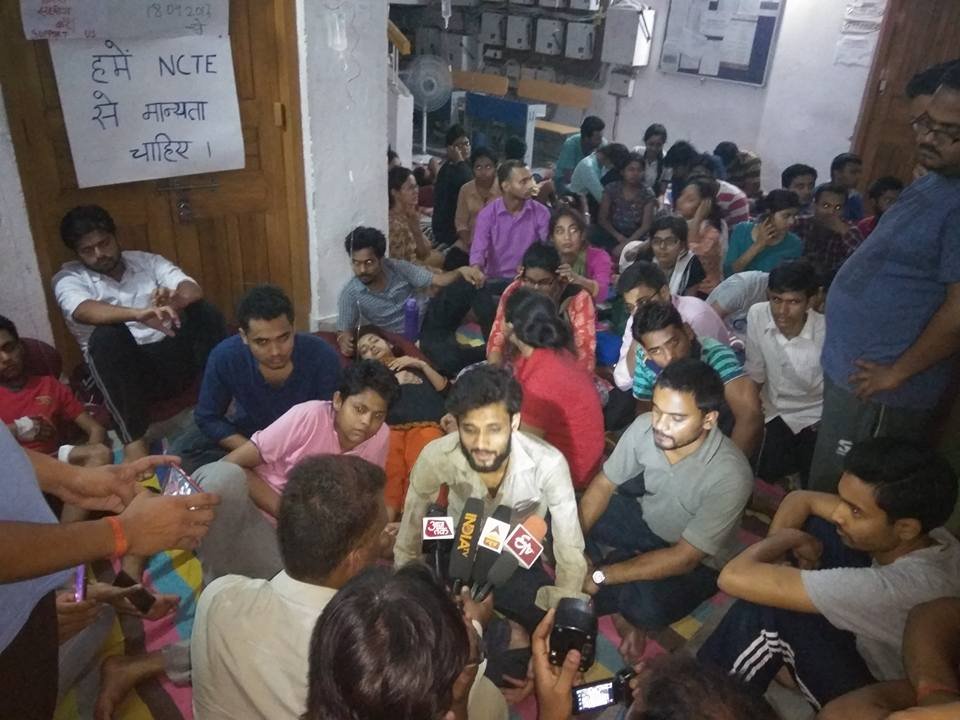 'Approached MHRD, UGC, law ministry'
They approached every possible authority ranging from UGC, MHRD to Law Ministry for help. They were then told that only an ordinance passed by the Union Cabinet can save them.
"We also filed multiple RTIs in our university as we wanted to know what the university is doing to bring in that ordinance. But every time we were told that it is 'under process'," he said.
Ravi also explained how they were once befooled by an NCTE team's visit. "We thought that the team had come to survey our course so that it could provide us recognition. But we were partly right as they gave recognition to the batches only after the year 2015. The 90 students were again left stranded," he said.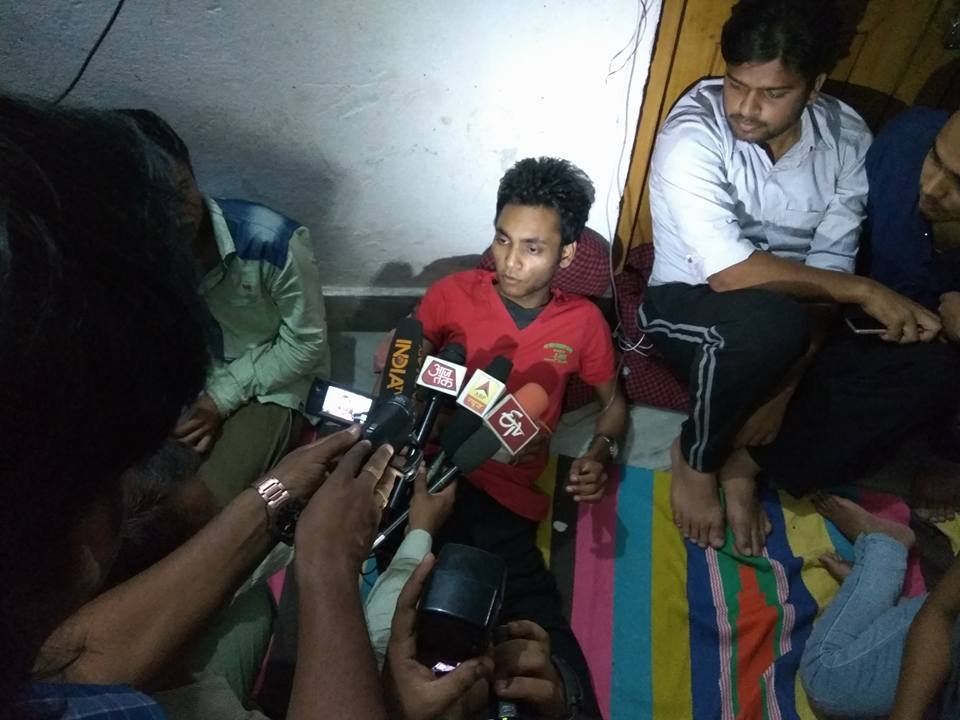 'Only an ordinance can help' 
The authorities however say that it is not only CUSB but there are many other central and private universities which are facing similar problems. He, however, assured that the authorities will soon chalk out a solution.  
"Yesterday, our Vice-Chancellor met the Union HRD Minister Prakash Javadekar and I can assure you that the ordinance will soon be passed. It will take a week or so, to complete the official formalities," Professor Kaushal Kishore, Proctor, CUSB told ScoopWhoop News.
Upon being asked what the administration is doing about the hunger strike, Prof Kishore said that everything is being done to ensure that students' well being. 
"The administration is fully supportive of the students' cause.  But have been requesting them to call off their hunger strike.  We have also arranged for 24-hour medical assistance for the students in case of any emergency."