New Delhi: The directors of a documentary film based on artistic expression in conflict-torn Jammu and Kashmir have approached Kerala High Court to allow its screening at International Documentary and Short Film Festival of Kerala. 
In the Shade of Fallen Chinar, a 16-minute documentary by Fazil NC and Shawn Sebastian, is one of the three documentaries out of 200-odd films which were denied permission by Ministry of Information and Broadcasting for screening at the festival.
The other two documentaries denied permission – The Unbearable Being of Lightness and March, March, March – are based on Rohith Vemula and JNU students movement.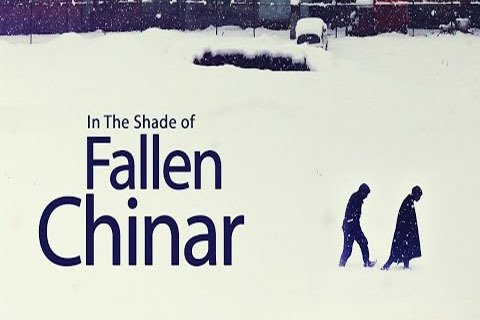 "I don't think Ministry of Information and Broadcasting would have even bothered to watch our film. There's a pattern to this denial of permission. If you look at these three issues (on which the documentaries are based), government has failed to address them. The government clearly doesn't want to deal with it. There's no space for independent voices to come out," Fazil NC, one of the directors of In the Shade of Fallen Chinar, told ScoopWhoop News. 
The Ministry hasn't given a reason behind its decision to disallow the screenings of the three documentaries. 
However, Fazil said, the denial has come as a "blessing in disguise" for them as it has widened the conversation over these topics.  
"Our work is already out. When you try to lock out something, it will be jump out and come out. That's what happened with Kashmir. You can't block the narrative. You have to deal with it. There's no choice," Fazil said. 
"We have now decided for screenings across Kerala. Universities and students unions have been calling us. The message has amplified. People want to look at it and know about it. It's not just about believing what mainstream media is saying or sending out. That's where art like documentaries come into play," he said.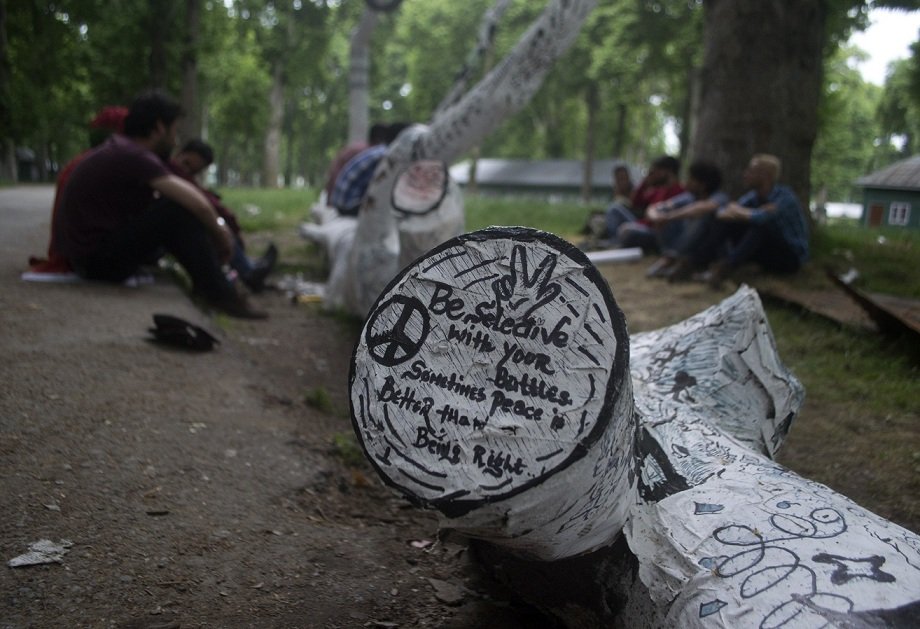 In the documentary, independent filmmakers Fazil and Sebastian weave a narrative of various young Kashmiri artists, living in a perpetual state of violence, and their artistic experience. The documentary projects everyday happenings of Kashmir valley through the music, paintings  and photographs explaining the state of being in valley. At the centre of the documentary is a fallen chinar tree which acts as a canvas for painters to draw impressions of the militarization, violence and fear.
While the documentary was shot and released in 2016 on YouTube, it's mandatory for documentaries to get censor exemption certificate from the Union Ministry for screening. But the filmmaker maintains there was "no problem" when the documentary was screened at state government-backed film festivals.  
According to Fazil, a regular visitor of valley, the idea of documentary evolved with the time he spent with these young artists, some of who became his good friends. 
"You need a lot of courage and understanding when you are talking about Kashmir. Most of the footage in the documentary is my personal interaction with them. We just tried to record and shoot what these people were doing. We were open to these things, you know. It was a different and more dignified approach…Even in a choked up space like Kashmir, people are hopeful. The sense of hope was too good," he said.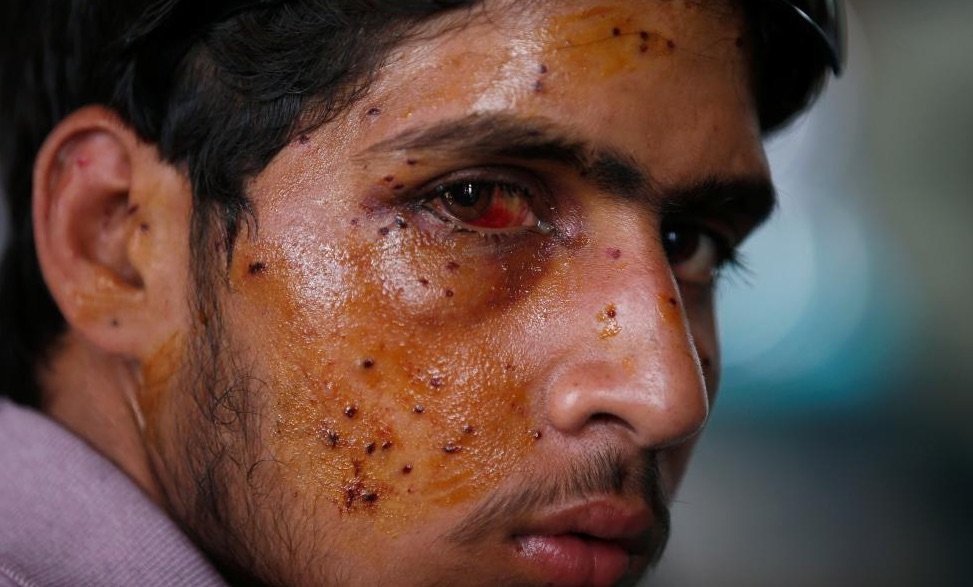 Prior to the writ petition in the court, the Kerala State Chalachithra Academy had appealed to the I&B Ministry to allow screening of the movie.  
"There is an undeclared 'emergency' now with the government telling us what to eat, what to read, and what to watch," academy's vice-chairperson Bina Paul said. 
The film festival begins from June 16. 
"We are hopeful to get a judgement in our favour in a day or two," Fazil said. 
Watch the documentary here
Feature image source: