It was all desi vibes in Sweden when Nobel laureates Abhijit Banerjee and his wife Esther Duflo received the prestigious award dressed in Indian attire.
Abhijit chose to wear a black bandhgala paired with an off-white Bengali dhoti and Esther wore a red and blue saree for the event.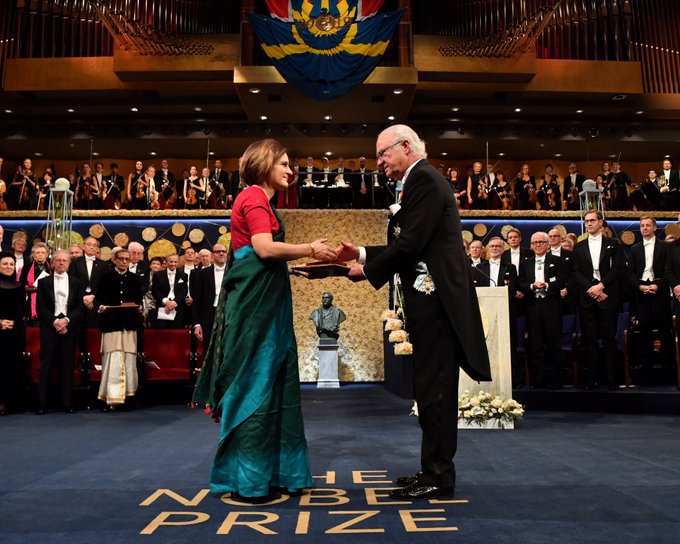 As per a report by News18, the official site for the Nobel Prize mentions the dress code for the ceremony and all the attendees are expected to adhere to it. But the couple chose to deviate from the dress code and wore traditional Indian clothes.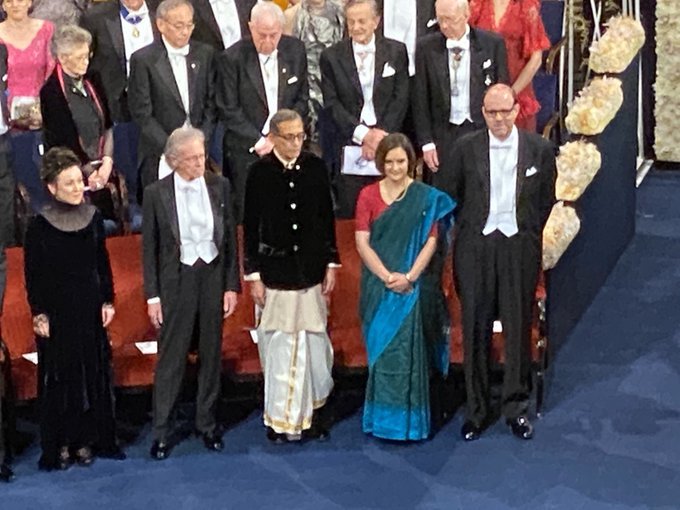 Desi twitter was quite impressed with both, the couple's gesture and outfit.
Their gesture, just like their award, has indeed made us proud.