Nowadays, restaurants are literally going out of their way to give us the best dining experience. From quirky interiors to out-of-the-box concepts to unusual food combinations, they are leaving no stone unturned to give us the most satisfying and unique experience. 
This time it is Noida's Fly Dining Restaurant that is grabbing eye balls for its distinctive dining experience. So, who is up for this one-of-a-kind food adventure?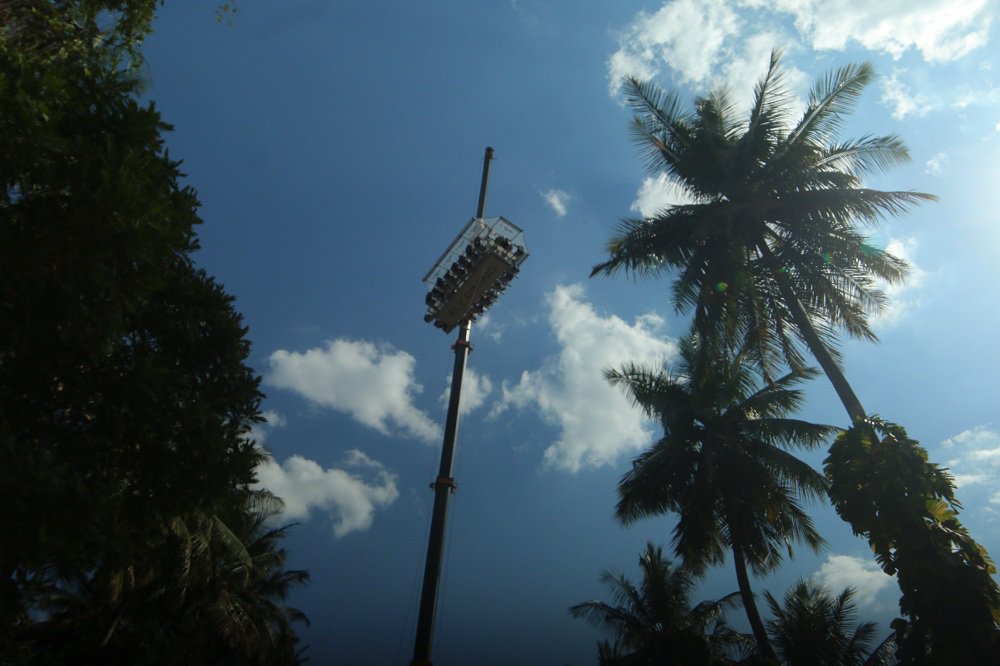 Are you curious to know more? Well, Fly Dining is a luxurious dining set-up where you dine 50 meters above the ground on a structure that is suspended from a crane, so this is definitely not for the faint-hearted.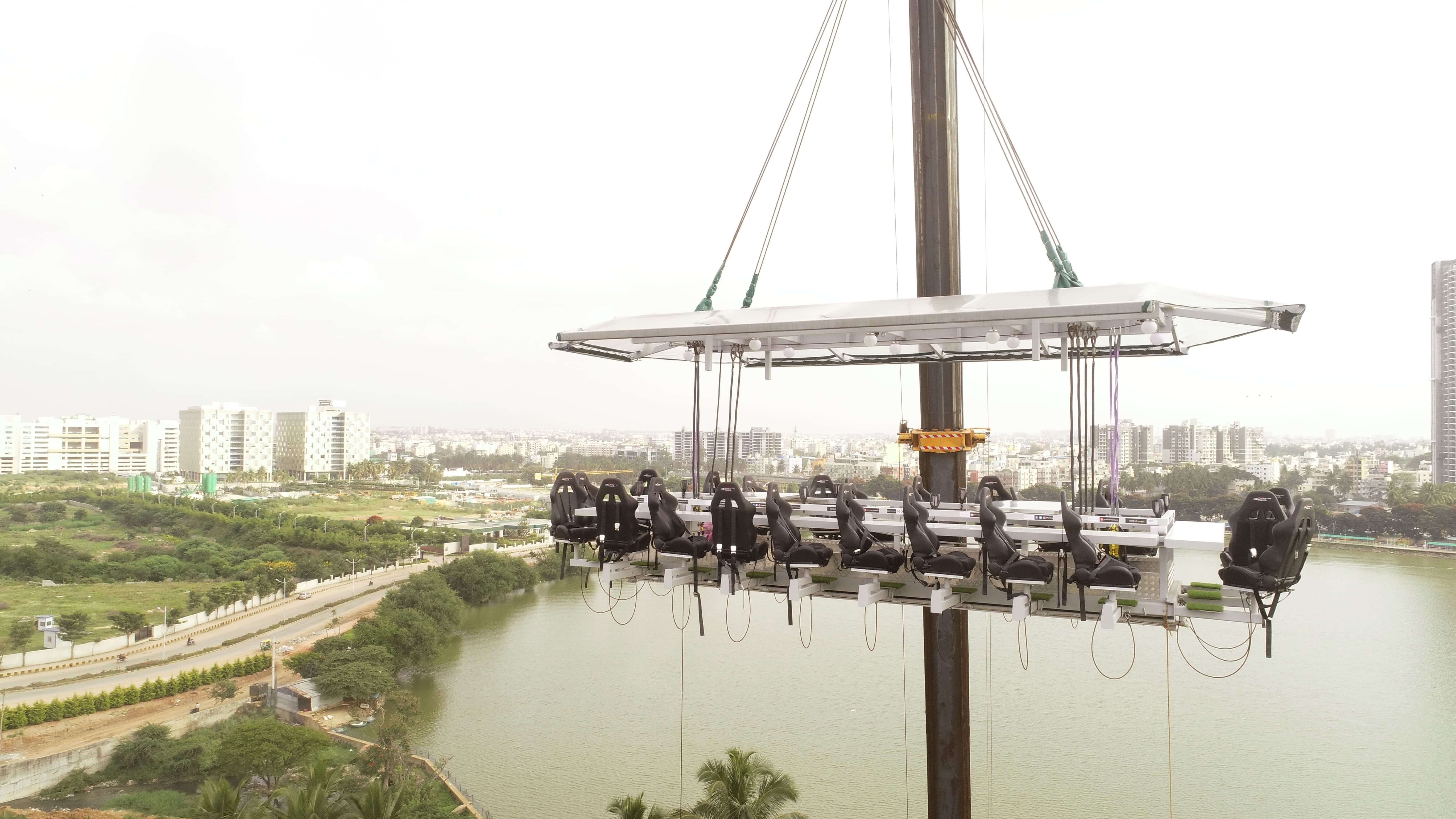 The usual chair and tables are replaced with a make-believe dinning table structure which can accommodate about 24 people. Four servers are present to attend to your needs at all times and you also get to enjoy the panaromic views of the city from the top. Woah! Pretty interesting.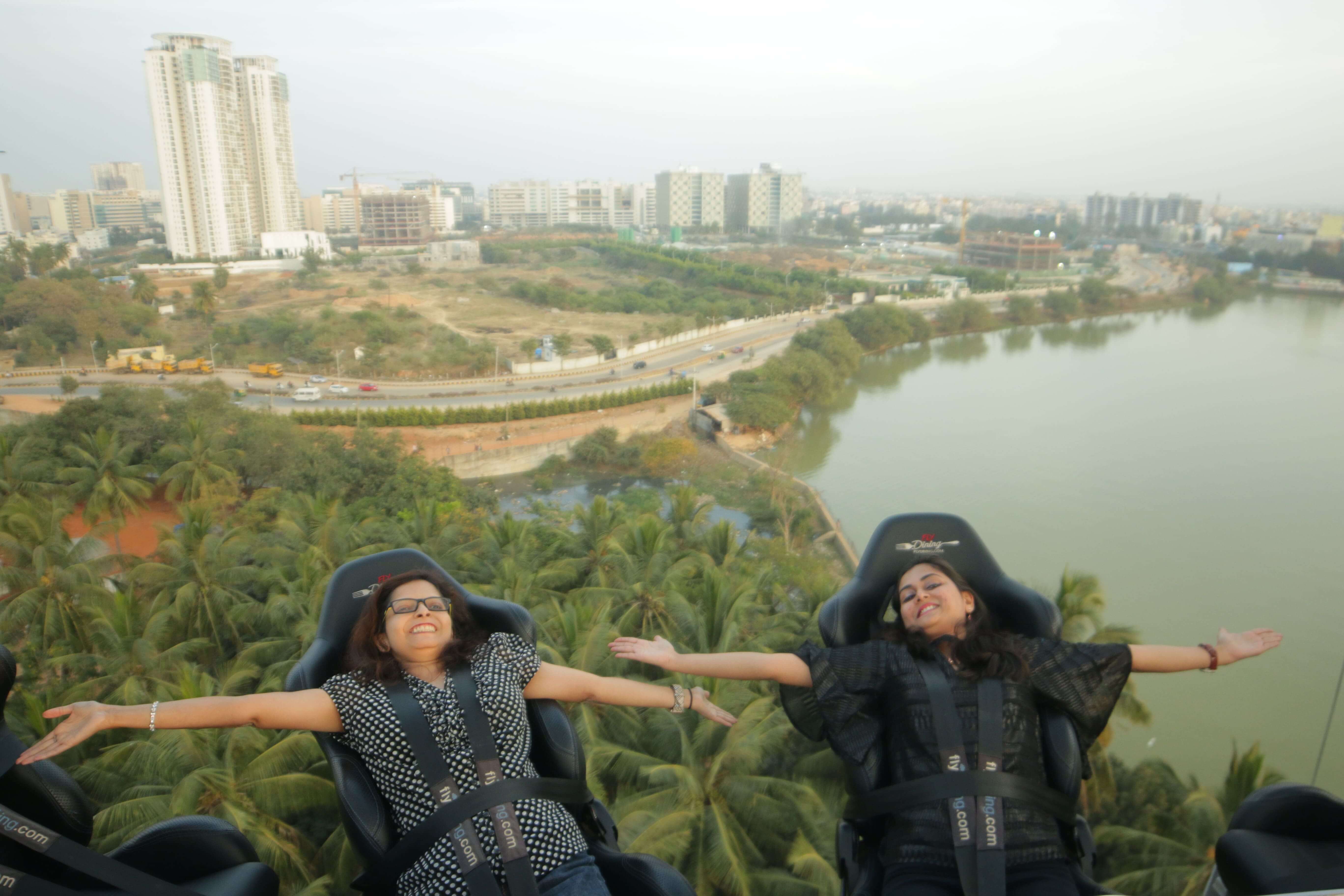 Both, vegetarian and non-vegetarians cuisines are listed in the menu for you to try out for an unforgettable experince. Don't worry, the structure is built from a high-grade metal platform that is secured by aircraft standard seats and belts so you will be in safe hands.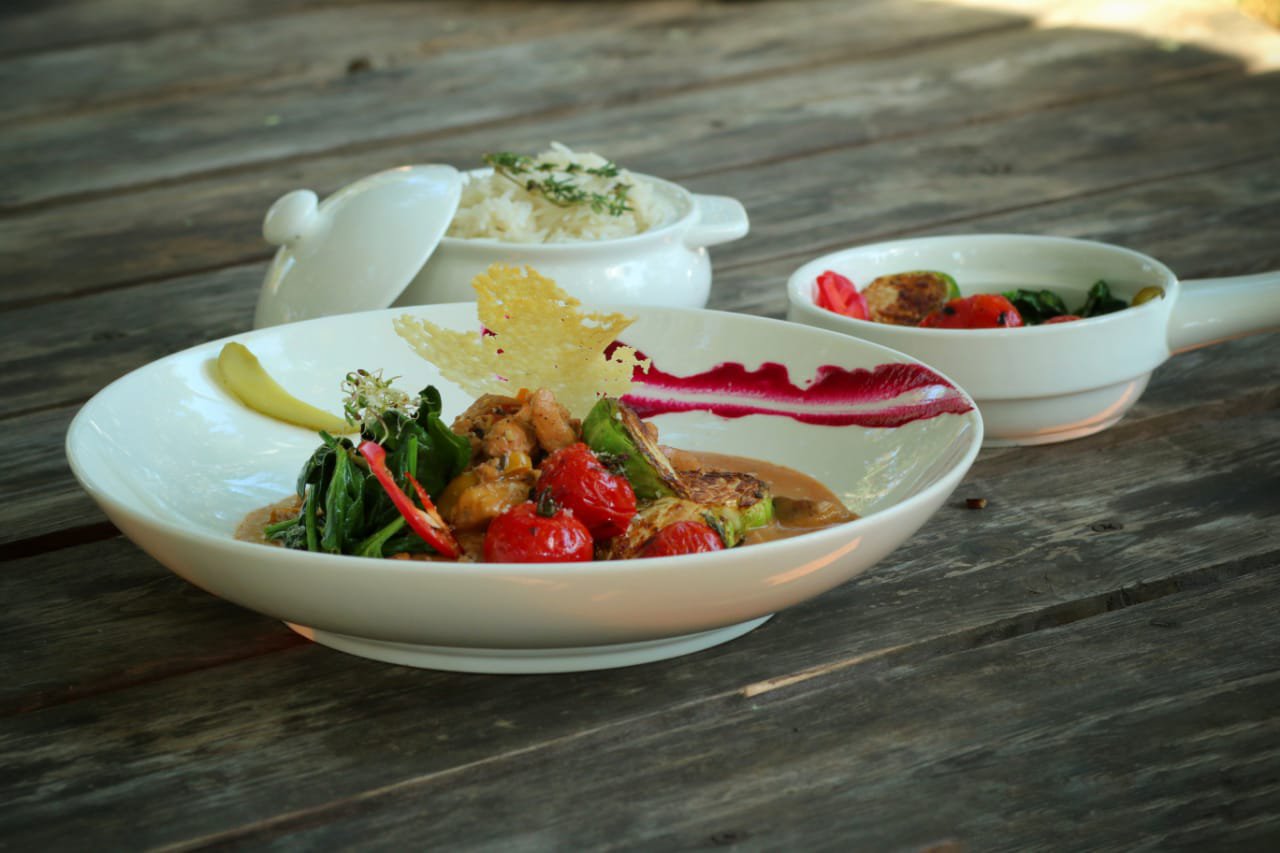 You can enjoy this experience for about 30 minutes to an hour and in case you are wondering how you'll be able to visit the washroom, let me tell you, the structure will be lowered to ground level so that you can peacefully take a toilet break.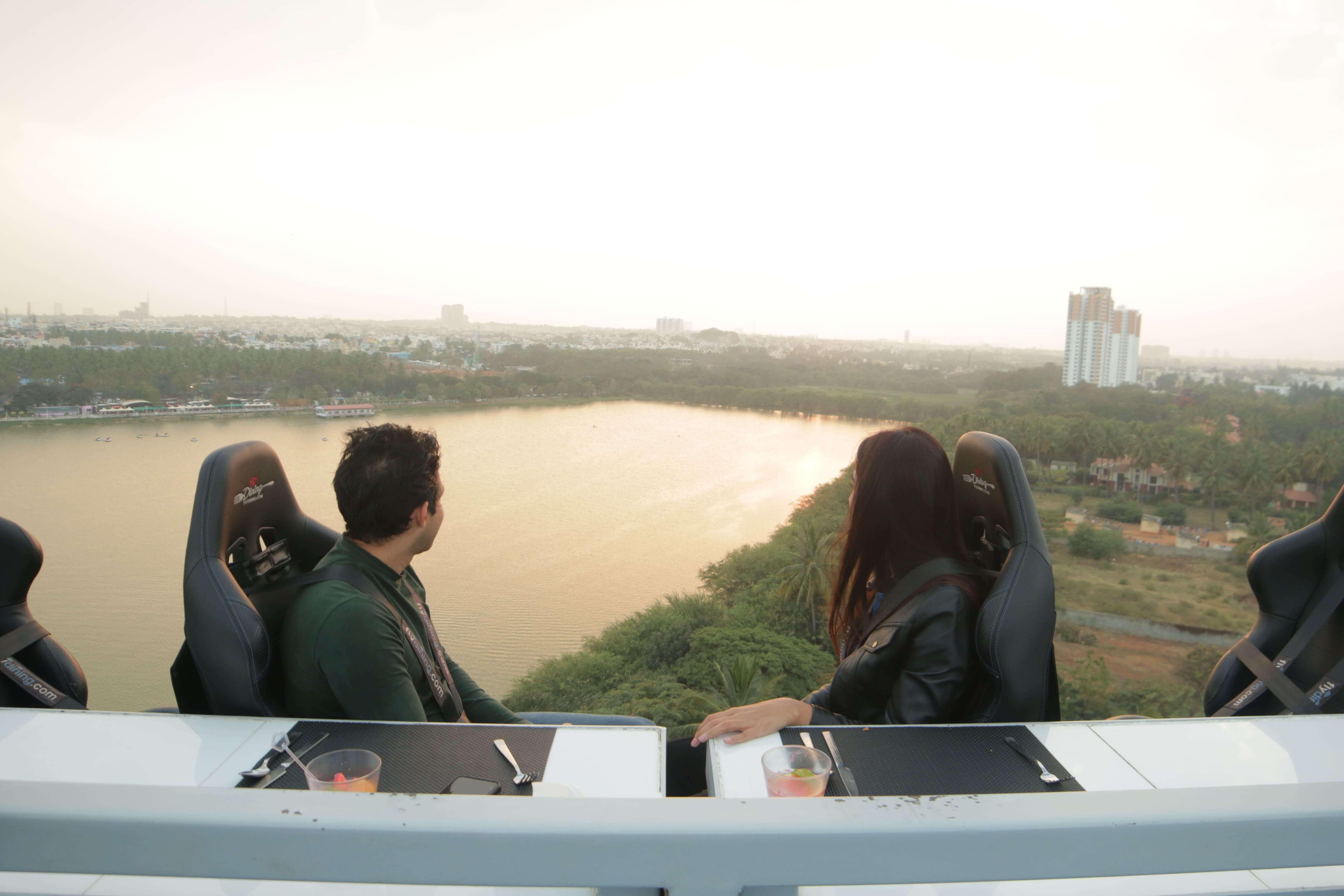 Conceptualised and designed as per German norms, the platform, seat belts and crane have been carefully scrutinized to ensure maximum safety of the guests and employees.
Here's all the information you need to make your reservations:
Location: Gardens Galleria Mall, Noida 

Timings: 6 PM – 11 PM
Cost: ₹2,999 onwards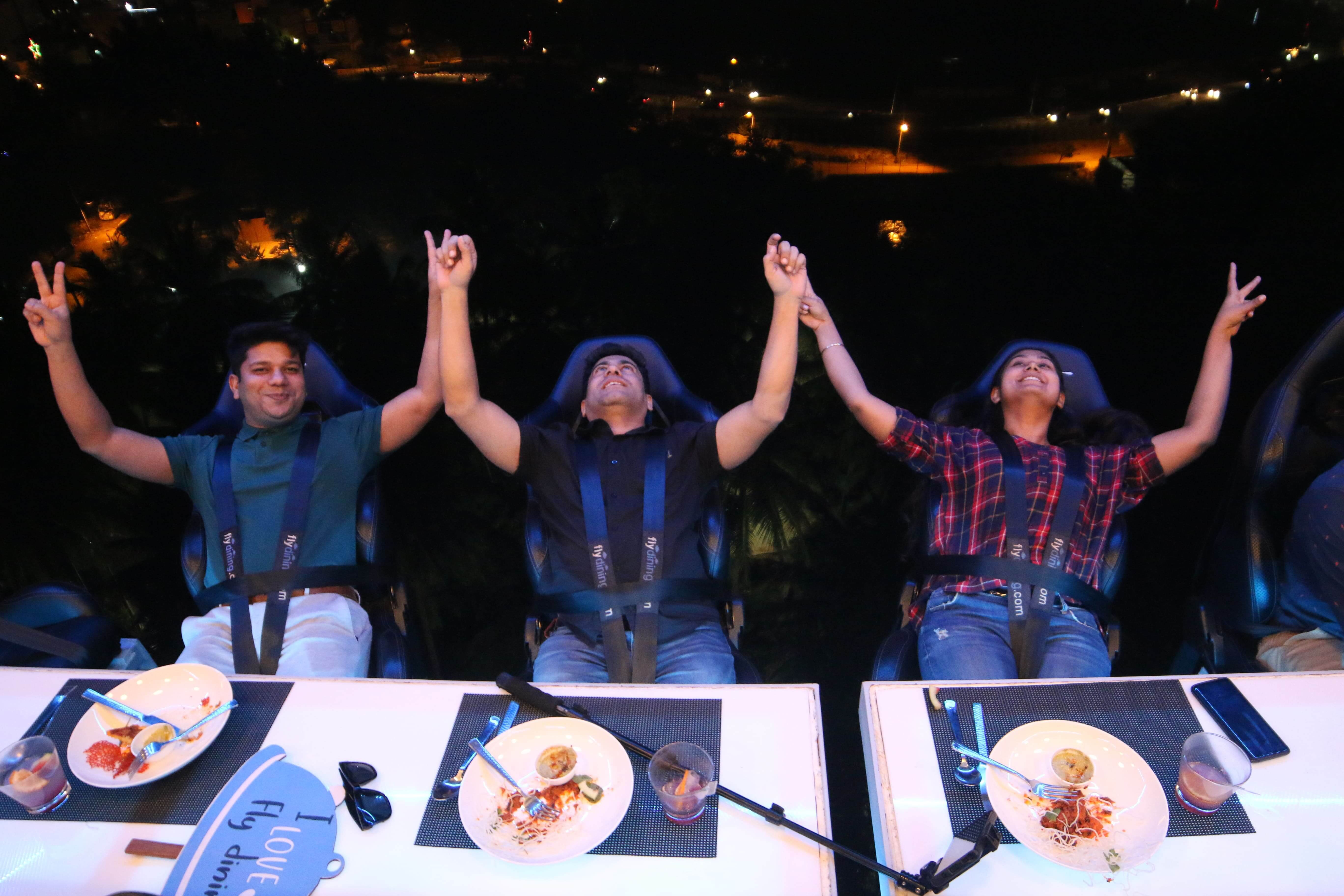 Would you want to be part of this unique dining experience?