A defiant North Korea on Sunday restated its demand for recognition as a "legitimate" nuclear-armed state. 
As world powers pondered ways to punish Pyongyang for its latest and largest atomic test and pushed for further sanctions, the North termed it as "laughable".
The North also vowed to increase its nuclear strike force "in quality and in quantity", two days after its fifth test in a decade sparked international condemnation and moves for tougher UN sanctions.
In Japan, a visiting senior US envoy said Washington and Tokyo were seeking "the strongest possible" measures in response.
North Korea insists that its missile and nuclear tests are necessary to counter what it says is a US nuclear threat to its independence.
A statement on Sunday from a foreign ministry spokesman in Pyongyang mocked President Barack Obama's "totally bankrupt" policy on the country.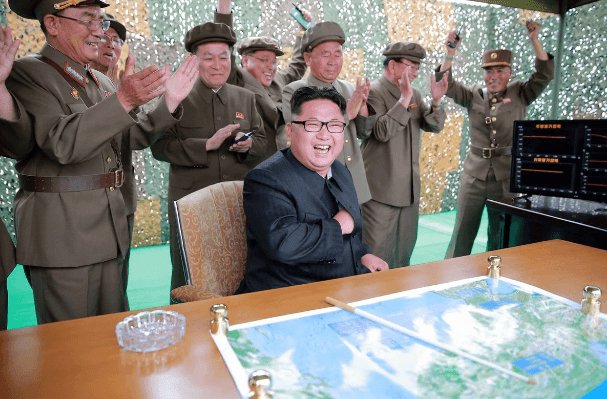 "Obama is trying hard to deny the DPRK's (North Korea's) strategic position as a legitimate nuclear weapons state but it is as foolish an act as trying to eclipse the sun with a palm," said the statement quoted by the official KCNA News agency.
"They are running around and talking about meaningless sanctions which is highly laughable, when their 'strategic patience' policy is completely worn out and they are close to packing up to move out," it further added.  
Friday's test came only eight months after the previous one and was almost twice as powerful, at an estimated 10 kilotons.
Most worryingly for the international community, the North claimed it had been a miniaturised warhead that could be mounted on a missile.
The UN Security Council agreed Friday to start work on new measures — even though five sets of UN sanctions since the first nuclear test in 2006 have failed to halt the North's nuclear drive.
Sung Kim, the US State Department's special representative for North Korea policy, said Washingtonand Tokyo would work closely in the Security Council and beyond "to come up with the strongest possible measure against North Korea's latest action".
He also suggested the US may launch its own unilateral sanctions in response to "the provocative and unacceptable behaviour by the North Koreans".
KCNA insisted on Sunday that North Koreans were delighted by Friday's detonation.
"The test demonstrated the dignity of the country guided by the iron-willed commander as well as the strength of the Korean people," scientist Choe Kwang-Ho was quoted as saying.
(With inputs from AFP & Reuters)
(Feature image source: Reuters)