Lionel Messi already beat Cristiano Ronaldo for the Ballon d'Or earlier this year, and it seems he's pipped him in the race for a legendary Ferrari Spider as well.
The 335 S Spider Scaglietti has apparently become the world's most expensive car — and according to The Sun, Barcelona's No 10 is the proud owner after it was auctioned by owner Alessandro Proto.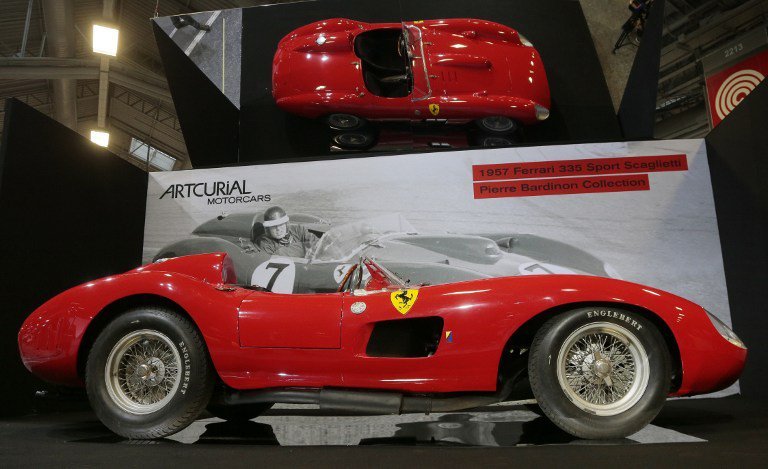 Messi has reportedly forked out $35.5 million for it.
F1 legend Sir Stirling Moss won the Cuban Grand Prix in 1958 in the car and it is believed Cristiano Ronaldo was also in the running to buy a vehicle that can touch 299 kmph and has a V12 engine with 390 horsepower at 7400rpm.
The previous record for the most expensive car was when a 1953 Mercedes W196 was sold for $25.3 million.
Feature image source: AFP