At a time when flight delays have achieved a normalcy-like characteristic for air travelers in India, there's more bad news.  
As per the recent guidelines from Bureau of Civil Aviation Security (BCAS), airlines staff have been asked to frisk passengers and their hand-luggage after security clearance, just before boarding the aircraft.
The procedure known as "Secondary Ladder Point Security" (SLPC) has been applied in the wake of the security situation following the Pathankot attack and hijack alerts sounded by intelligence agencies, Times of India reports.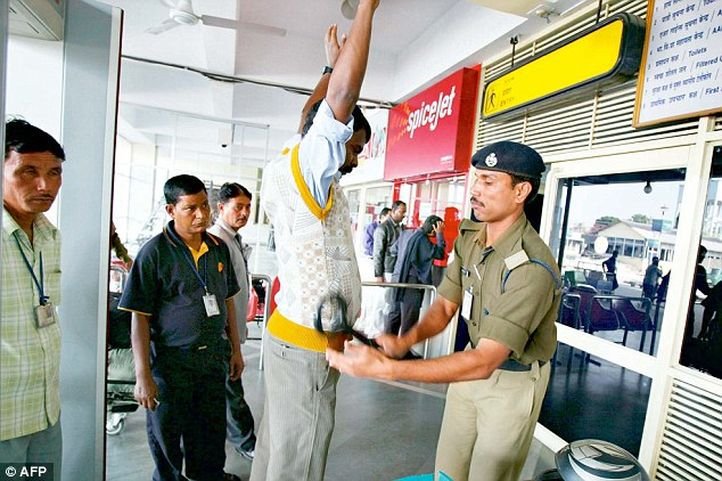 SLPC means that the passengers and their cabin bags will be frisked just before the aerobridge and step-ladder leading to the aircraft. However, SLPC will be proceeded like the usual X-ray and security checks carried out by personnel of CISF at airports. 
Many fliers and airline officials believe the move will be more time-consuming and tedious, forcing the fliers to reach airport hours before departure.
"SLPC is a very time-consuming process where passengers have to be frisked again and their cabin bags opened just before boarding point. The maximum delays are being caused at this point," an airline official told TOI.
Recently, Air India 'advised' all its passengers to reach airports three hours before their flight departure time.
Feature image source: PTI/Representational Image