In a shocking incident, a couple from Lausanne, Switzerland was chased and attacked with stones and sticks by a group of youths in Fatehpur Sikri, Agra on Sunday, leaving them battered and bruised, The Times of India reported.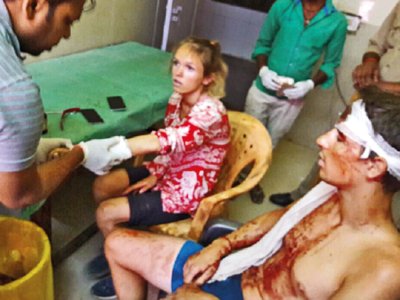 Quentin Jeremy Clerc and his partner Marie Droz, both in their twenties, were strolling around a railway track in Fatehpur Sikri when a group of local youth started following them. The group insisted they click selfies with the female tourist and then started enquiring about their place of stay, The Hindu reported. Soon, the harassment turned into a full-blown assault.
The attack was so brutal it left Cleric with a fractured skull, brain-clot and hearing impairment. Droz too has a broken arm and multiple bruises. The couple was taken to a local health centre before being shifted to Delhi.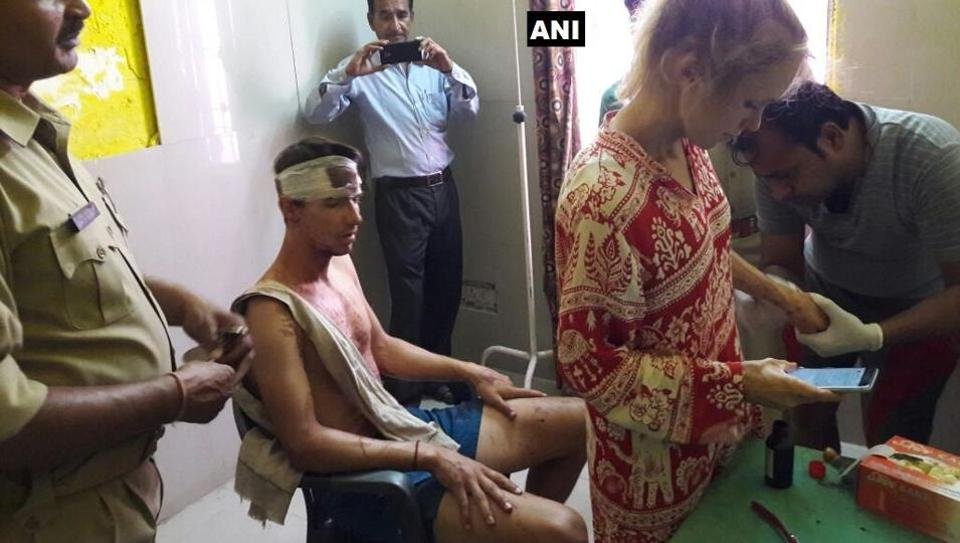 The couple said as they lay on the ground bloodied and bruised, bystanders began taking videos of them on their mobile phones, reported The Times of India.
The victim, Quentin Jeremy Clerc, told Times of India:
"The boys wouldn't stop walking along despite our protests. All the while they kept taking pictures and trying to get close to Marie. From whatever little we could understand, they were asking our names and the place where we had put up in Agra."
The Uttar Pradesh police managed to track down and arrest one of the suspects in connection with the assault and identified another. The accused is the brother of Mukul, the main instigator of the attacks. Police have also lodged a FIR against four others.
External affairs minister Sushma Swaraj said she had sought a report from the state government and a team from the ministry would reach out to the couple undergoing treatment in a Delhi hospital, Hindustan Times reported.
In a country which prides itself on its hospitality towards guests and tourists, which apparently believes in the concept of Atithi Devo Bhava (Guest is equivalent to God), this shocking incident should come as a rude reality check. Incredible India, anyone?