Recently, a video of a man being lynched by a mob and forced to chant Jai Shri Ram over accusations of theft, went viral on social media with people condemning the act.
Two days after the victim succumbed to his injuries, #NoToJaiShriRam has become one of the top trends on Twitter.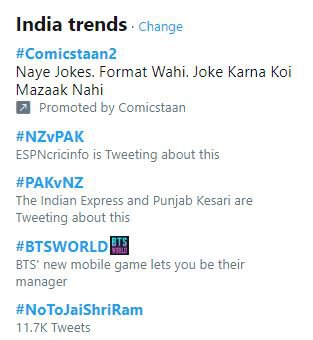 While some tweets are showing their support towards a secular India, others are condemning Hinduism.
Is this an indication of united Indians against hate crimes and mob lynchings?