In another case of an anti-beef campaign going horribly wrong, a Muslim man and his wife were assaulted on the platform of a railway station in Madhya Pradesh on suspicion of carrying the meat in their luggage. 
According to an Indian Express report, 43-year-old Mohammed Hussain and his wife Naseema were on their way home after visiting a relative in Hyderabad when they were assaulted by at least seven members of the Gauraksha Samiti at the Khirkiya railway station.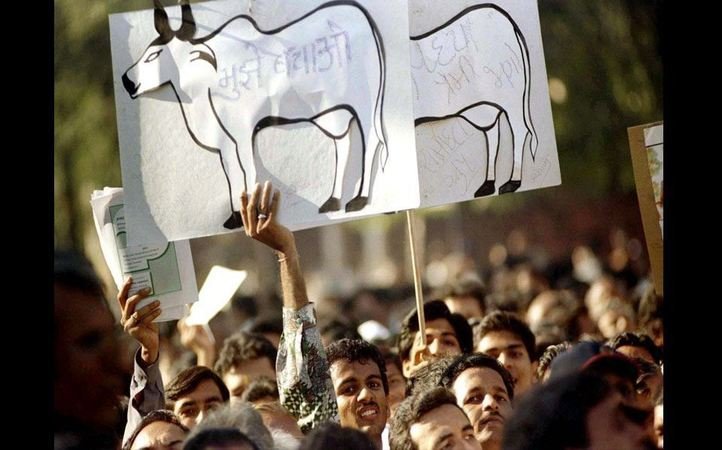 The activists claimed to have information that some passengers were carrying beef in their luggage and began searching bags stored in the train compartment. When Hussain's wife objected to them trying to search their luggage they pushed her. 
When Hussain abused them and objected, he was also beaten and he called a relative who lived near the Khirkiya station. His relative arrived there with a group of people and it sparked a scuffle between them and the activists. 
Hussain told the newspaper:
"We live in India and know what is wrong and right, we eat only goat meat. Besides, the black bag from which the meat was seized did not belong to us."
The police arrested two persons from the activist group identified as Hemant Rajput and Santosh. Nine local residents who fought with the activists were also arrested. All of them were later released on bail.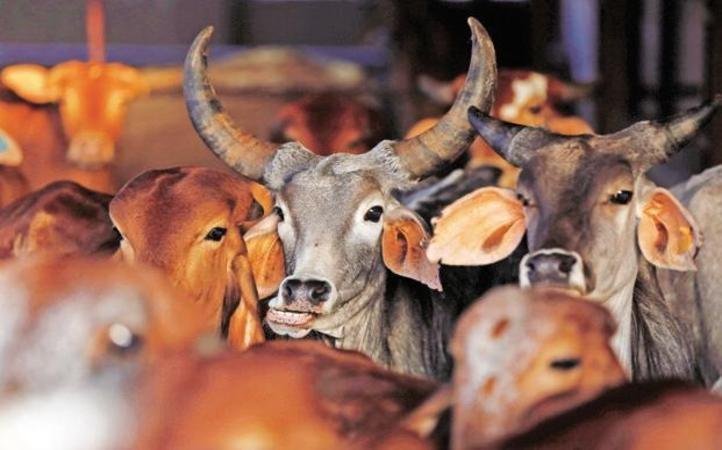 The activists also claimed to have seized beef during the raid from a black plastic bag that they had found. However, it was later tested in a laboratory and was found to be buffalo meat, which it is not illegal to consume, reported NDTV. 
There have been multiple reports of groups engaged in cow protection campaigns across the country. They claim to enforce bans that are in place against slaughter of the bovines in multiple states. However, there have also been incidents like the infamous case in Dadri in 2015, in which a Muslim man was killed and his son grievously injured when a mob stormed their house on suspicion of them eating cow meat. 
Featured image: Representational image of a cow protection group | Source: PTI