On the morning on January 5, Twitter user @Divyansh131 tweeted this to the Railway Ministry:
@RailMinIndia Got some informarion from a relative who is travelling in Train No 12723. "A girl from siliguri is taken forcefully to Delhi.

— Divyansh Khunteta (@Divyansh131) January 5, 2016
@RailMinIndia By one girl and one boy in coach no S5(seats 5 and 3)." This is conveyed by the girl on a piece of paper to my relatives .

— Divyansh Khunteta (@Divyansh131) January 5, 2016
The Railway Ministry's official handle asked him for the details of his relatives on the train and his own mobile number. Soon afterwards it tweeted: 
And guess what it turned out that the police might have prevented her being forcibly taken to Delhi. The girl was identified as 19-year-old Radha Lohar, an orphan who lived in the Alipurduar district of West Bengal. 
The girl had been working with a placement agency, identified as KT Enterprise in New Delhi and had gone to Hyderabad. But she was being taken to Delhi forcibly by her two co-passengers, who were identified as Kamruddin Ansari & Prem Kanti Tirkey. 
It later turned out a passenger had also informed railway authorities about the girl on the train.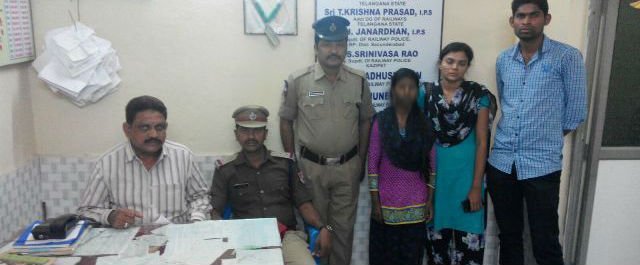 The South Central Railway in a statement said that the girl was handed over to the NGO Pratham and was to be sent back home. 
And when the railways tweeted back at the Twitter user whose actions resulted in the rescue, this is what he had to say: 
Yet another feather in the cap for the ministry of railways and the railway minister who have responded to complaints of Twitter promptly in multiple cases.