On November 10, Bengal chief minister Mamata Banerjee-led government suspended Dr Arunachal Dutta Choudhury, a chest physician in the general medicine department of the  Barasat district hospital, for a Facebook post. The post allegedly accused the state government of suppressing facts relating to dengue threat in the state.
In his post in Bengali, Choudhury claims that on October 6, 500 people were admitted to the hospital. He also explains his struggle to diagnose them.

Choudhury's post in Bengali reads (translation as per media reports), "October 6 was my admission (duty) day. From 9 am that day to 9 am the next day, I was responsible for patient admissions, referrals and even death. After spending 24 hours (on duty), what will my condition be?
"Every patient was suffering from fever. Many of them had blood reports stating that they had dengue… But doctors couldn't attend to them as there were around 500 patients… District health authorities have been saying that the hospital has all necessary arrangements (to tackle dengue). But the hospital management is helpless. There is an unwritten instruction to hide the fact that the hospital lacks necessary facilities. Or else, there will be pressure."
He also wrote: "People are dying of fever. I'm trying to console them. In the death certificate, I'm writing 'fever with thrombocytopenia'… not dengue."
Along with the post he had also attached pictures describing that 250 patients were admitted under him and for this, he was assigned, only three nurses.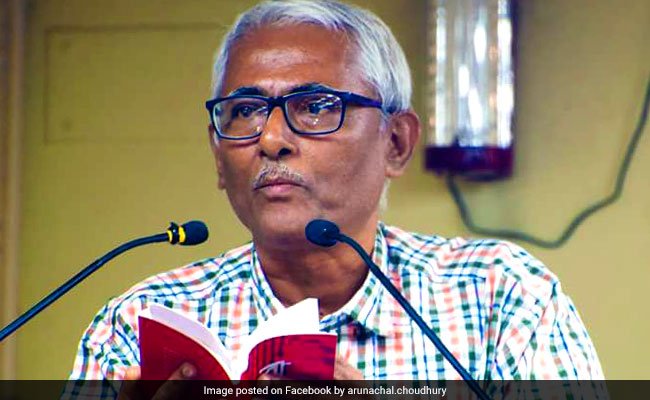 On November 10, the state health department initiated an inquiry against Choudhury and sent him a suspension letter stating that his post amounts to misinterpretation in the public and is derogatory to the hospital administration.
According to the health department, there have been 19 deaths in state-run hospitals since January and over 18,000 cases were reported in various government clinical establishments. It is to be noted that Chief Minister Mamata Banerjee holds the Health portfolio.
A group of associations representing doctors has now written to Governor Keshari Nath Tripathi, calling the incident as an assault on freedom of speech.