Two days after banks started using indelible ink on the fingers of customer who come to exchange notes, the Election Commission (EC) has now stated that the move could be problematic for elections.
The Election Commission of India has asked Finance Ministry to not use indelible ink as it may affect the upcoming by-polls in some states. EC has said that applying indelible ink on the fingers of people which create confusion as it is also used as mark for citizens who vote, reports NDTV.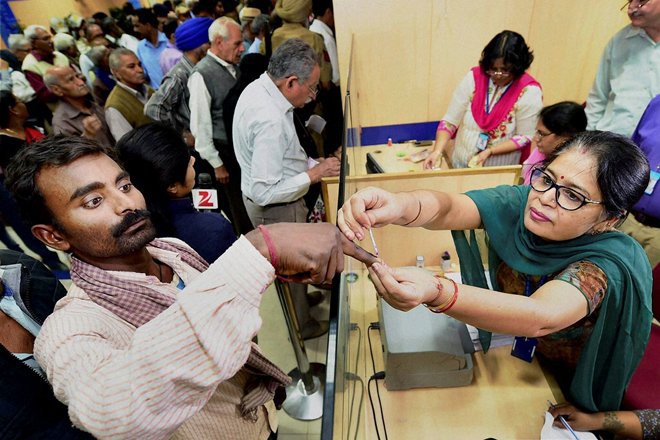 On Tuesday, Economic Affairs Secretary Shaktikanta Das said the move was introduced to prevent "unscrupulous persons" from sending large numbers of people from branch to branch to change old 500 and 1,000 rupee notes to get around the crackdown.
A day later, several banks started applying indelible ink on the right hand of the customers who exchanged old Rs 500 and Rs 1000 notes. 
However, according to the rules and regulations of the Election Commission, voters are inked on the left hand. 
(Feature image source: PTI)