If you are a Gurgaon resident or travel there for work, you must have noticed a bunch of Pink scooties waiting at the IFFCO Chowk metro station. Well, these two-wheelers are actually there to ferry women passengers across Gurgaon – a new taxi service for women, by women.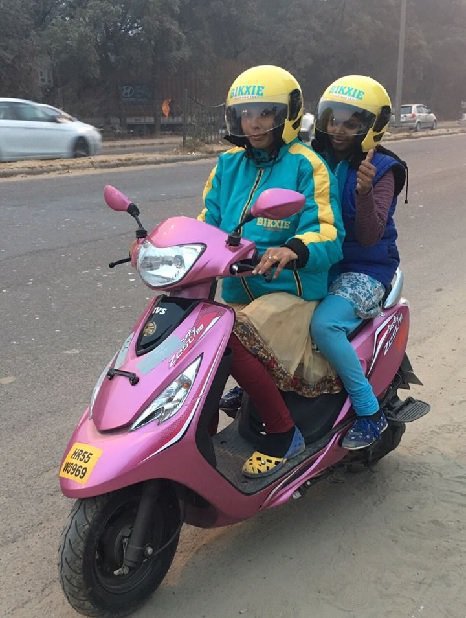 Called Bikxie Pink, the service was launched a week ago with a fleet of five and is a part of Bikxie – a Delhi-based two-wheeler taxi service provider. Start-up owner Divya Kalia and Mohit Sharma told Scoopwhoop that while two-wheeler taxi services are gaining ground in Gurgaon, Pink remains the only women-exclusive one so far.  
Kalia and Sharma, a married couple, said the response to Pink has been so good that they are planning to expand the fleet within a month. 
How does Pink work?
It's an app-based service that commuters can access through their mobile phones. One needs to download the app of Bikxie, and find the option for women-only bikes. Interestingly, Bikxie also runs a men-only taxi service, Blue, that was launched 10 days before Pink.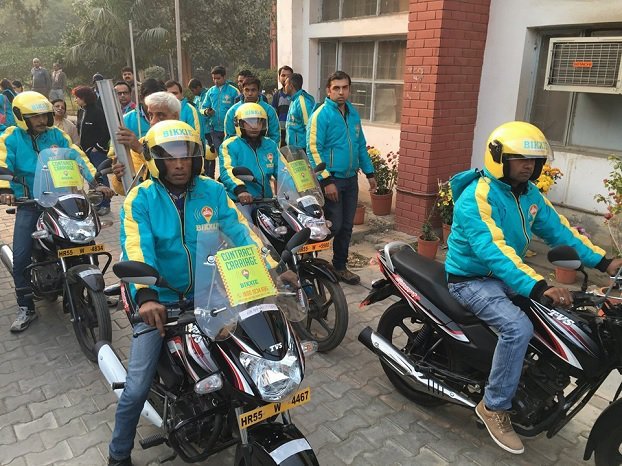 For the first two kilometres, each service will charge you Rs 10, and Rs 5 for every subsequent kilometre. The Pink service operates between 8am and 6pm, and will take you anywhere within Gurgaon.
So for a 10-km ride, you pay just Rs 50.
The Pink drivers also carry pepper spray and a disposal shower cap to wear inside the helmet.
What next
Ever since Haryana amended the Motor Vehicle Act last year to introduce regulations for the use of bikes in public transport, several two-wheeler services are operating there – such as Baxi, M-Taxi and YaYa. Goa followed suit. 
Now, such bike taxi services are eyeing metros to do the same. Kalia said she was eagerly waiting for Delhi and Bengaluru to follow, where such a service would find many takers.
(All photos are sourced from Bikxie)