Liquor baron Vijay Mallya and Kingfisher Airlines Ltd on Wednesday submitted in a sealed cover a proposal for repayment of Rs 4000 crore out of the loan amount of Rs 6903 crore to the consortium of banks led by State Bank of India by September this year.
Along with Mallya and Kingfisher, the proposal was also submitted by United Breweries (Holdings) Ltd and Kingfisher Finvest (India) Ltd. 
A bench comprising Justices Kurian Joseph and R F Nariman allowed the consortium of banks a week's time to respond to the proposal and posted the matter for further hearing on April 7.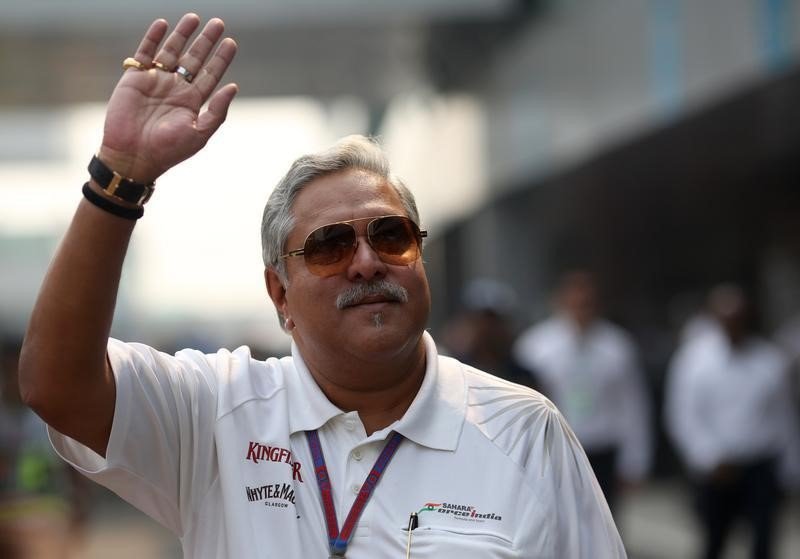 At the outset, senior advocate C S Vaidyanathan, appearing for Kingfisher and Mallya, submitted that they have given a proposal to the consortium of banks as to what can be done under the given circumstances. He said the copy of the proposal was given today (Wednesday) to the consortium of banks. 
The senior advocate appearing for the consortium of banks said he would like to go through the proposal and then respond. 
Vaidyanathan requested the bench that the proposal should be kept in a sealed cover for the time being, as negotiations were going on for the settlement and media hype could vitiate the atmosphere. He said the proposal has been prepared after having discussions with the parties through video conferencing. 
On March 9, the government had informed the apex court that Mallya, who is facing legal proceedings for allegedly defaulting loans of over Rs 9,000 crores from various banks, has left the country a few days back. 
The bench had then issued notice to Mallya and sought his response within two weeks on pleas filed by the consortium of banks seeking direction for freezing his passport and his presence before the apex court. The bench had allowed the plea of Attorney General that the notice to him can be served through his official Rajya Sabha email ID, the Indian High Commission at London, through counsel representing him before various high courts, Debt Recovery Tribunal and also through his company. 
The AG had said that an amount of over Rs 9,000 crore was due to various banks and, on one pretext or the other, Mallya avoided to settle them.
(Feature image source: Reuters)