A parliamentary panel on Tuesday termed as "too harsh" the government's proposed 85 per cent pictorial warnings on tobacco products and recommended a drastic reduction in size, evoking sharp criticism from MPs and health experts.
With Health Ministry's April 1 deadline for implementing the 85 per cent warning just days away, chairman of the Committee on Subordinate Legislations Dilip Gandhi justified the recommendations, saying the size of the warnings have been urged to be increased from present 40 to 50 per cent.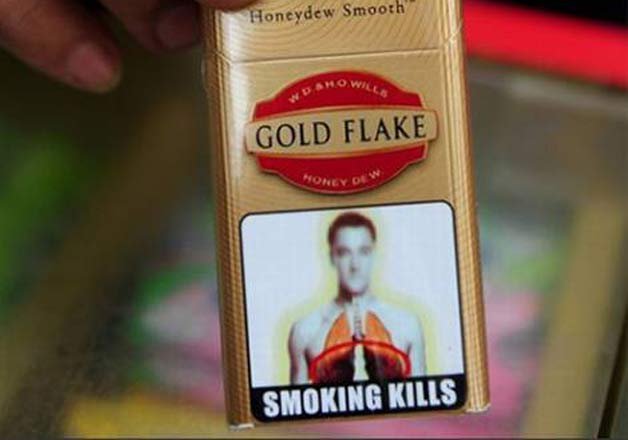 Expressing "disappointment" over the recommendations, MPs said more than one million people in India die every year, most of whom do not have health insurance for treatment of cancer. "The committee is of the considered view that in order to have a balanced approach, the warning on cigarette packets should be 50 per cent on both sides of the principal display area instead of 85 per cent of the principal display area… "… As it will be too harsh as deliberated in the earlier paras, will result in flooding of illicit cigarettes in the country," the committee said in its report which was tabled in the Lok Sabha on Tuesday. 
The committee also dismissed issues related to conflict of interest due to presence of beedi baron Shyama Charan Gupta in the panel and said he was not present in any of the meetings on tobacco. It observed that the proposed graphic health warnings have the potential of "severely" affecting the Indian farmers and Indian companies with gains to unscrupulous elements who manufacture and sell illicit tobacco products and those foreign countries from where these goods are smuggled into India.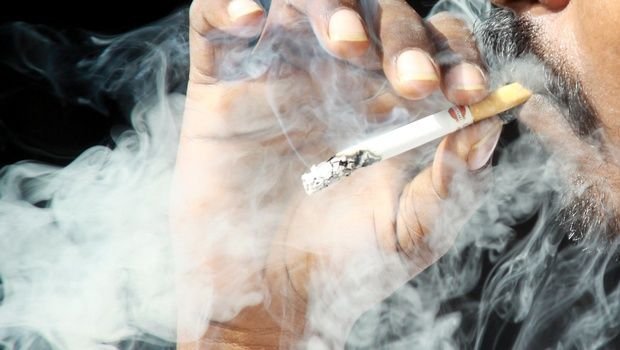 "We have increased the size of the pictorial warnings on both sides from present 40 per cent to 50 per cent," Gandhi said. In case of beedi as well, the committee has recommended that a "practical" approach may be adopted by increasing the size of warning up to 50 per cent on one side of the beedi pack, chewing tobacco and other tobacco products namely zarda, khaini, misri and others which will be "feasible" to follow and which would also ensure that a large number of people in the trade will be saved from being rendered unemployed.
"Reduction of the pictorial warning from 85 per cent to 50 per cent, it this is correct, then I am disappointed. One million Indians die every year. Most of these people are poor Indians who do not have health insurance to cover cancer and other problems from tobacco," BJD MP Jay Panda said. K Srinath Reddy, President, Public Health Foundation of India (PHFI) said the earlier proposal of 85 per cent size was much stronger and any withdrawal from that will make it "less effective". He hoped the government will stand by its decision of going ahead with 85 per cent size
(Feature image source: AFP)