Shaming a menstruating woman has been a practice in India for a long time. They have been forbidden from entering the temple, the kitchen, touching the pickles and have even been instructed to not step near the holy basil plant or even touch its dead leaves. 
Last year, students of Jamia Milia Islamia University, Jawaharlal Nehru University and Delhi Unviersity used red-stained posters and sanitary napkins in a campaign to initiate a dialogue about not alienating a menstruating woman.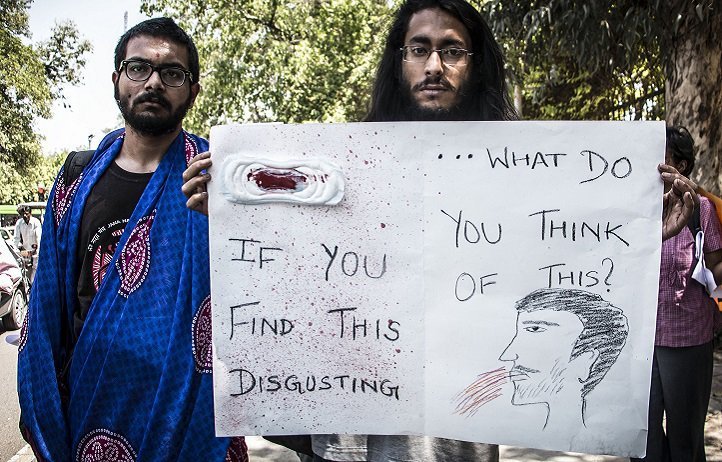 In Jamia, students had stuck sanitary pads on the walls of the varsity with a message that was written on the pad itself. 
And now, it is the students of Beaconhouse National University in Lahore, Pakistan, who recently did something similar to break the stigma. 
One of the organisers explained the concept in this Facebook post:
Also read the tweets in support of it: