Responding promptly to a tweet, Railway Minister Suresh Prabhu came to the aid of a hungry child traveling in a train delayed by fog, ensuring that the five-year-old was provided with milk and biscuits by the railway authorities.
The child, Avish, who was traveling with his mother Kusum Yadav, boarded the Manduadih (Varanasi) New Delhi Super Fast Express early yesterday which got delayed due to dense fog.
The child's father Satyendra Yadav, who is based in Delhi, tweeted to Prabhu seeking help for his child who felt pangs of hunger after milk ran out due to the train running behind schedule.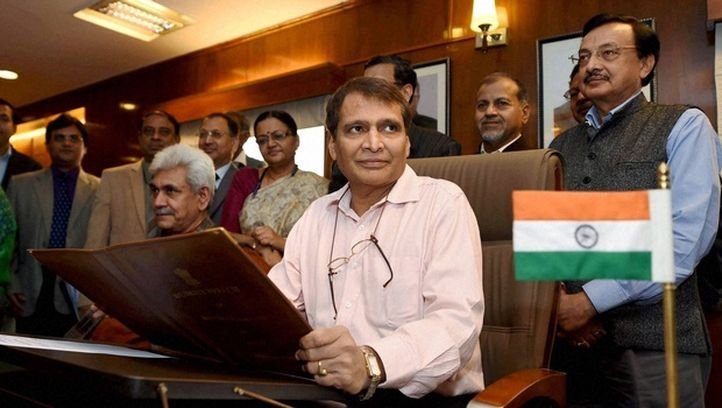 Responding to the tweet, Prabhu swung into action and directed the DRM of Allahabad to take action in the case, PRO of North-Central Railway Amit Malviya said today. Following this, the station master of Fatehpur station provided the family with food when the train arrived there, Malviya said.
When the train arrived at Kanpur Station later in the day, Railway authorities there were waiting with milk and biscuits for the child, the PRO said. Later, the mother thanked the railway officials for their prompt service, he added.