A few days after the devastating floods in Tamil Nadu, railway and airport resumed operations while relief work across the state was taken up at a manic level.
Volunteers are working hard to ensure that relief material reaches all the affected areas. But unfortunately some incidents are turning out to be major hindrances in the relief work.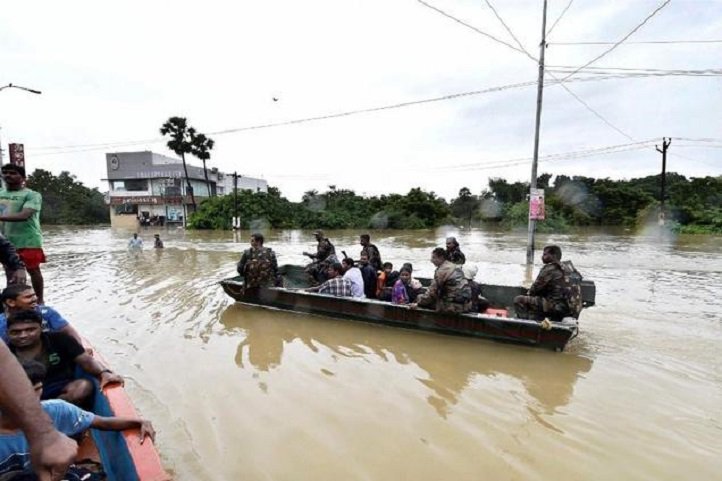 Source: PTI
In what could come as a shocking revelation for many, caste dominance is affecting many families in the Cuddalore district of Tamil Nadu.
According to a survey done by National Campaign on Dalit Human Rights , Dalit families in the villages near Cuddalore district are facing the worst situation in terms of receiving relief material, reports Hindustan Times .
The report says that 90% of the houses, livestock and crops destroyed in 20 villages near  in the Cuddalore region belong to the Dalits. There are 8400 Dalits and non-Dalits families residing in these villages out of which, more than 50 % of the area is owned by the non-Dalits.
It alleges that the access to clean water has been blocked by the upper castes. The official relief measures is reaching to the upper caste neighbourhoods which are  more accessible by transport.
Now, that isn't even the worst of it. Relief materials and medicines meant for the flood victims are being looted from the transport vehicles by villagers of the Cuddalore district who are not affected by the flood.
Here is Facebook post by Amirtharaj Stephen showing people looting relief materials from the truck:
Subscribe to our
Newsletter