In less than two months, there have been two instances reported of moviegoers being kicked out of movie theatres in Mumbai for not standing up for the national anthem. And now there is a third, only in this case two women have been booked for not standing up when the national anthem played. 
The Asian Age reported that a complaint was filed against two women for not standing up while the anthem was being played at Infinity Mall in suburban Andheri on Monday. They were accused of 'disrespecting' the country by their actions.
For the uninitiated, it is mandatory in Maharashtra for all cinemas to play the national anthem before every film.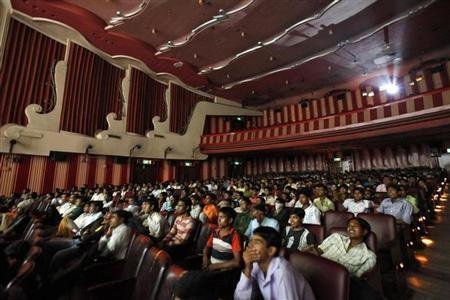 The complainant in this case was Sheetal Mhatre, the head of the women's wing in the Congress.
Mhatre apparently approached the two – identified as Kashish Khan and Krushna Khandelwal -saying they should have stood up while the anthem was being played. But Mhatre said the duo had abused her instead.
However, the two women too have filed a cross complaint against Mhatre for assaulting them and unnecessary harassing both them.
One of the girls, Krushna Khandelwal told India Today that it was Mhatre who was part of a group of unruly moviegoers that weren't paying attention to the national anthem. She said that Mhatre had abused them without any provocation. 
Watch the video uploaded by a news channel here:
Mumbai models accused of disrespecting national anthem in theatre #ITVideoClick on Watch now for full video.https://t.co/XQxpG3iHG5

— India Today (@IndiaToday) January 18, 2016
Unforgiving Mumbai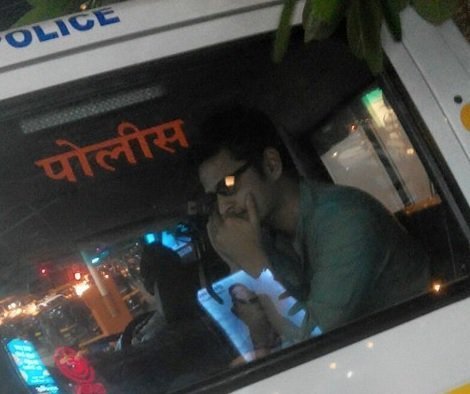 In November, a Muslim family was kicked out of a multiplex in central Mumbai for allegedly refusing to stand up for the national anthem. The video of the incident had gone viral. 
Last week, Mumbai-based screenwriter Neeraj Pandey was also shown the door and handed over to the police by fellow viewers for the same reason. 
Feature image / Twitter