Stents for the treatment of heart blockages doesn't come cheap, but latest data released by the National Pharmaceutical Pricing Authority says doctors make profits on the life-saving device ranging from 270 percent to a whopping 654 percent.  
Distributors and dealers make profits up to 200 percent while selling the stents to hospitals and physicians, the national drug price regulator said. 
As a result a patient could end up paying anywhere between 10 to 1000 percent more than the actual cost of a stent. 
At about 650 percent, margins made by hospitals on the sale of stents to patients were the highest. Hospitals and cardiologists, incidentally, have been the most vocal against the overpricing of stents, reports Economic Times.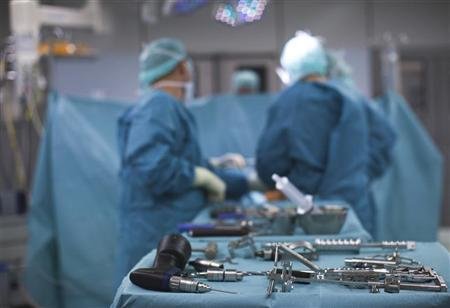 While the cost of manufacturing a drug eluting stent (DES) is Rs 8000, the cost of an imported stent starts around Rs 5000. 
Imported stents also include the cost of what is called as transfer pricing. According to import data acquired by Business Standard, a renowned MNC's dissolvable stent priced at Rs 42,125 is sold for Rs 2 lakh. 
 A Times of India report says that the stent trade is controlled by manufacturing companies who operate it through distributors.  
The dealers and distributors then approach  doctors and hospitals for striking deals. The margin of 13 percent to 196 percent that dealers make includes the cost of the entire process. 
(Feature image source: Reuters)