National Thermal Power Corporation (NTPC) has rejected news reports suggesting that 15 out 18 accused in the 2015 lynching of Mohammed Akhlaq in Dadri, Uttar Pradesh over beef rumours, were given jobs by the corporation.  
"Such reports are false and baseless. Neither any such agreement has been made to provide jobs to the accused of Akhlaq lynching case nor any job has been provided to them," a statement by NTPC quoted by NDTV, read. 
On Saturday, The Hindu had reported that 15 out of 18 men who were granted bail over suspicion of murdering Akhlaq and assaulting his son, secured contractual jobs with the public firm. The Hindu report was preceded by several Hindi dailies like Dainik Jagran and Amar Ujala on October 9 with similar information.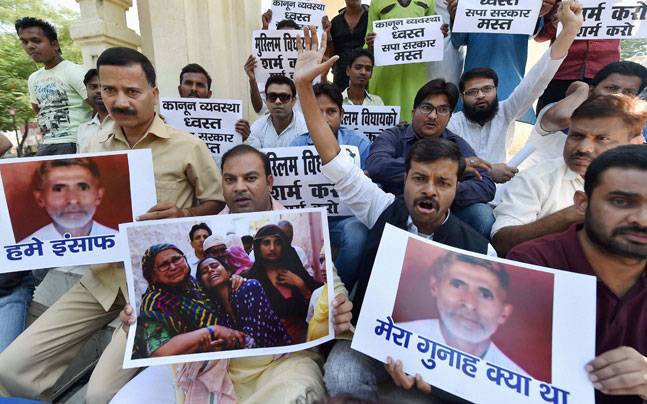 Quoting an NTPC spokesperson, the Hindu report said: "Yes, we have agreed to give jobs to unemployed youths of Bishahra. It has nothing to do with Akhlaq's lynching. Contractual jobs have been offered to many residents of Bishahra because it is the NTPC's policy to give jobs to all project-affected persons based on their qualification and expertise." 
The news report had also claimed that a local BJP MLA Tejpal Nagar had facilitated jobs for the accused. 
Talking to NDTV on Sunday, Nagar refuted recommending the accused for jobs with NTPC. Nagar said he had asked NTPC to give a job to the wife of an employee, who had committed suicide on October 7 in protest after he was fired.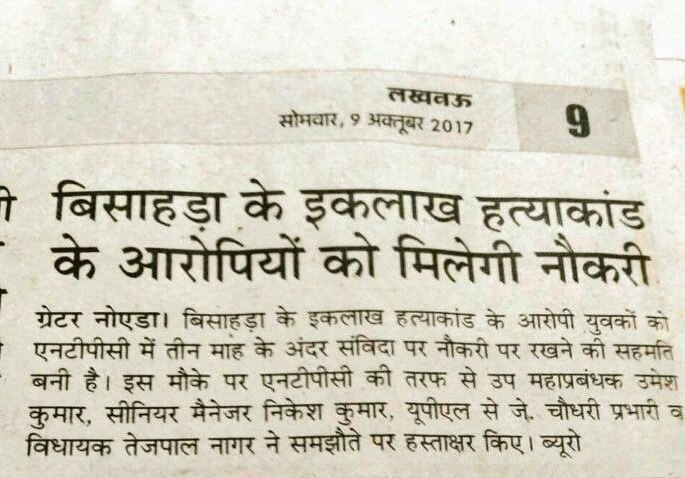 "We demanded that his wife be given a job, and the compensation should be given to his 6-month-old daughter. We demanded that for other people whose land was acquired… their children should also get employment," Nagar told NDTV.
Nagar also denied bringing up the names of Dadri lynching accused in his discussion with NTPC officials. 
The news had triggered widespread condemnation against BJP-ruled Uttar Pradesh for its alleged soft posture towards the accused. What remains answered is why didn't NTPC feel to reject the news report when it was first reported on October 9 in the local newspapers? 
Feature image source: ScoopWhoop