Nuclear-armed Pakistan has the ability to "target" the Indian capital Delhi in five minutes, the father of Pakistan's nuclear programme Dr Abdul Qadeer Khan has said.
Addressing a gathering here on the 18th anniversary of Pakistan's first nuclear tests, which were carried out under his supervision in 1998, Khan, said Pakistan could have become a nuclear power as early as 1984 but the then President General Zia ul Haq "opposed the move".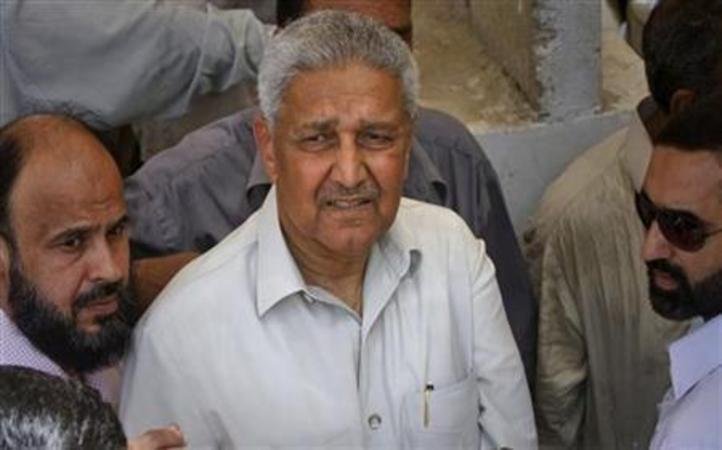 The 80-year-old nuclear physicist said General Zia, who was Pakistan's President from 1978 to 1988, opposed the nuclear testing as he believed that the world would intervene militarily.
Further, it would have also curtailed international aid Pakistan was receiving due to the ongoing Soviet occupation of Afghanistan. "We were able and we had a plan to launch nuclear test in 1984. But President General Zia ul Haq had opposed the move," Khan said on Saturday.
Khan also said that Pakistan has the ability to "target" Delhi from Kahuta near Rawalpindi in five minutes. Kahuta is the home to the Kahuta Research Laboratories (KRL), Pakistan's key uranium enrichment facility, linked to the atomic bomb project.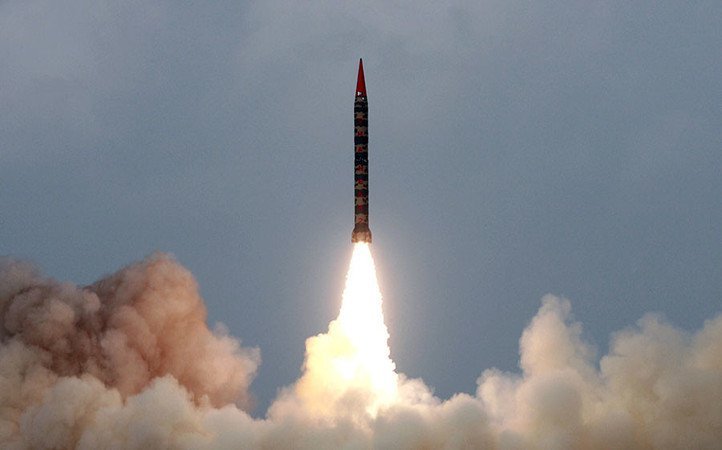 Khan was disgraced in 2004 when he was forced to accept responsibility for nuclear technology proliferation and was forced to live a life of official house arrest. In 2009, the Islamabad high court declared Khan to be a free citizen of Pakistan, allowing him free movement inside the country.
He regretted the treatment and said Pakistan would never have achieved the feat of becoming first Muslim nuclear country without his "services". "Without my services Pakistan would never have been the first Muslim nuclear nation. We were able to achieve the capability under very tough circumstances, but we did it," said Khan.
Referring to the treatment meted out to him during Gen Pervez Musharraf's era, Khan said nuclear scientists in the country have not been given the respect that they deserve.
"We are facing the worst against our services to the country's nuclear programme," he added.
Response from India:
"It is a very immature and outlandish statement to make. Nuclear missiles are not weapons of war but weapons of deterrence," said former Army chief Gen N C Vij, Director of think tank Vivekananda International Foundation.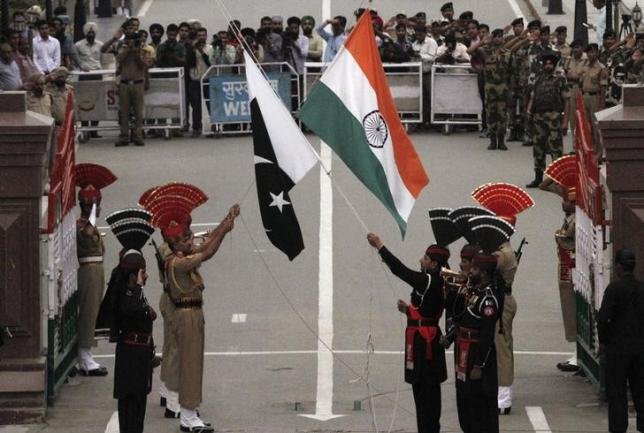 He added that India too has the ability to hit entire Pakistan but does not talk about such things.  Brig (retd) Gurmeet Kanwal, a Distinguished Fellow at the state-run Institute for Defence Studies and Analyses, said Khan is known for his "exaggerated claims".
"Nuclear weapons are meant for deterrence and Pakistan will only use it under severe provocation. Even if we assume that out of the blue the Pakistani Army chief orders for a nuclear strike tomorrow, given the peace time alertness, it will take them at least six hours before they are able to launch," he said. 
Air Vice Marshal (retd) Manmohan Bahadur, a Distinguished Fellow at the Centre for Air Power Studies said, "it is just a publicity-seeking statement" and "one must not be taken in by the brinkmanship displayed by nuclear proliferator."
He said the "Pakistani leadership is rational not to think of nuclear missiles as weapons of war. Khan just wants to make his importance felt by making such statements." 
Commodore (retd) C Uday Bhaskar, Director of Society for Policy Studies, said Khan's "penchant to make dramatic announcements" and stay in the limelight is well-known. 
Images sourced from Reuters