The government has tried its level best to reduce the level of tobacco consumption. It has tried high taxes, gruesome imagery, and several anti-smoking campaigns. Yet we continue to puff away, knowing full well the consequences of those dreaded cancer sticks. Studies show, as far as women are concerned, there has been a significant percentage increase in the number of smokers.
In 2005-06, 11% of Indian women smoked However, the latest data from the Global Adults Tobacco Survey for 2009, shows that this number jumped to 20%. By now, the number should be far higher. This has resulted in an increase in tobacco related deaths and illnesses for women.
"When we joined the profession, it was rare to find women suffering from lung cancer. Heart attacks were uncommon, too. But now more such cases are being reported and clinical findings reveal strong link between the diseases and tobacco consumption," Times of India quotes Dr Sudhir Khandelwal, professor and head of NDDTC.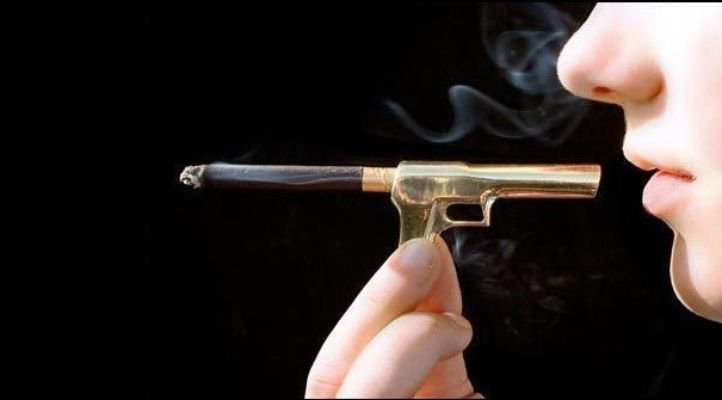 In Delhi, lung cancer has become the sixth most common cancer for women. However, this could be attributed to the smoke they breathe as well as inhale. Doctors have been appealing to the government to take urgent steps to limit the tobacco consumption amongst women.
Dr Khadelwal also notes that the age at which women are beginning to smoke has become a disturbing trend. Earlier the age of initiation is, higher the chance of women getting addicted and it poses a risk of greater health damage in the long term.
Apart from the common health concerns, such as heart problems, cancer and respiratory issues, smoking is associated with reproductive issues for women as well. Experts say smoking during pregnancy accounts for 20-30% low-birth weight babies, up to 14% of preterm deliveries and about 10% of all infant deaths.
Dr Prabhat Singh Malik, who works at B R Ambedkar Institute Rotary Cancer Hospital, AIIMS, stressed on the need to discourage use of e-cigarettes and hookahs that are fast becoming a rage amongst teenagers.
According to Dr Rajesh Chawla, senior consultant, respiratory and critical care at Apollo Hospitals, many young women connect smoking to empowerment and equality. The social stigma associated with women smoking has reduced over time. And with more women joining the workforce, having independent lives and disposable incomes, it is no surprise that many will take to smoking either as an act of defiance, independence or simply social pressure.