A nun in Thiruvananthapuram, Kerala, was not allowed to write the All Indian Pre Medical Test (AIPMT) on July 26, because she refused to remove her headgear.
Sister Seba came to school to write the exam in her usual dress. However, she was confronted by a rude reality. "I was told I can't sit for the exam in this dress," Seba told reporters.
" I told the officials that I can remove my veil and will put it on after they check my identity. "But they said that's not possible, and I can write the exam only if I take off my head gear. I then decided to return," Firstpost quoted her as saying.
The CBSE board which handles the exams has put strict measures in place to ensure there is no cheating. The exams were initially held on May 3, however, they were cancelled when it became public that the answer sheets and question paper were leaked.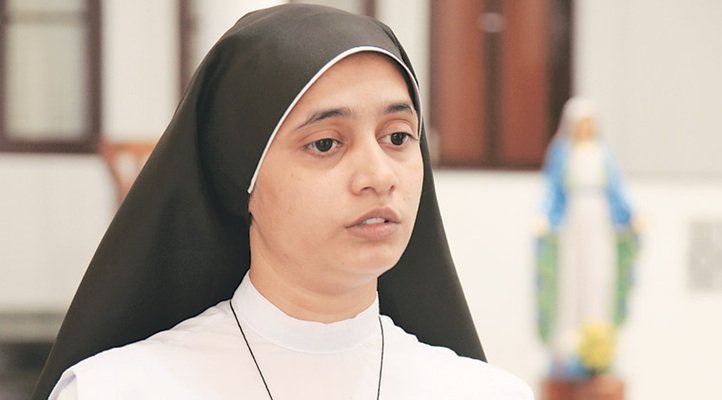 Even though many students protested the strict dress code set up by the CBSE board, the Supreme Court supported it and said it won't be relaxed for any examination.
Bovas Mathew, official spokesperson of the Syro Malankara Church to which Seba belongs, said, "It's really unfortunate that the central government is not doing anything to resolve this issue".
" The constitution guarantees a person to hold on to his beliefs and customs. The judiciary should not have gone to this extent," he added.
It has also been reported that the Supreme Court struck down a plea that sought permission for Muslim students to wear the hijab during the exams. However, a bench lead by Chief Justice HL Dattu said not wearing the h ijab would not mean they are defying their faith. "Your faith won't disappear," is what the court said.
The reason for the court's possible insensitivity towards religious faiths, is because this is not a religious issue. This is a matter of education and conducting an examination in a structured manner. The court is not targeting the religious minority. It is simply resorting to strict codes of conduct in order to stop the corruption of education. Scarves are not the only things banned, students are not allowed to wear caps, belts, closed shoes or full sleeve shirts.
Read more