Two years ago, India had launched Mangalyaan into space. The feat was achieved on the lowest budgets to date and was one of the most ambitious projects that ISRO had undertaken. Precisely at this point, the New York Times released a cartoon on its op-ed section, which can without argument be called distasteful.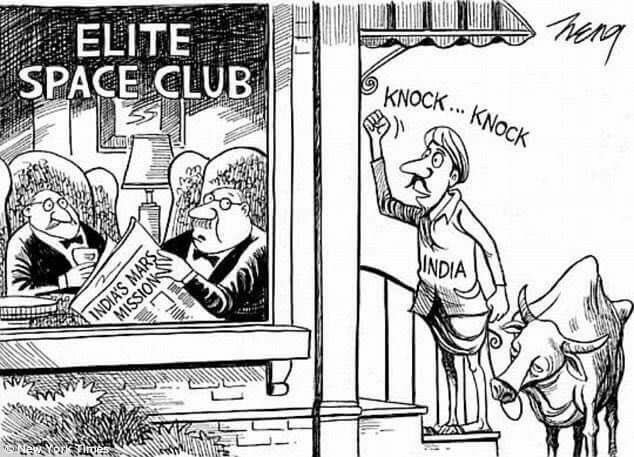 The cartoon was criticised for being extremely offensive, so much so, that the publication had to issue a public apology. It read,
The intent of the cartoonist, Heng Kim Song, was to highlight how space exploration is no longer the exclusive domain of rich, Western countries.
But then two years down the lane, ISRO created another record. 104 satellites were sent off into space on one rocket, in one go. The laudable feat was celebrated by TOI in a scathing cartoon that is a befitting reply to NYT. Where the earlier cartoon represented India as an impoverished man followed by a cow knocking at the door of 'Elite Space Club'. The TOI version shows various countries knocking at the door, whereas the Indian man and the cow sit inside the 'Elite Space Club'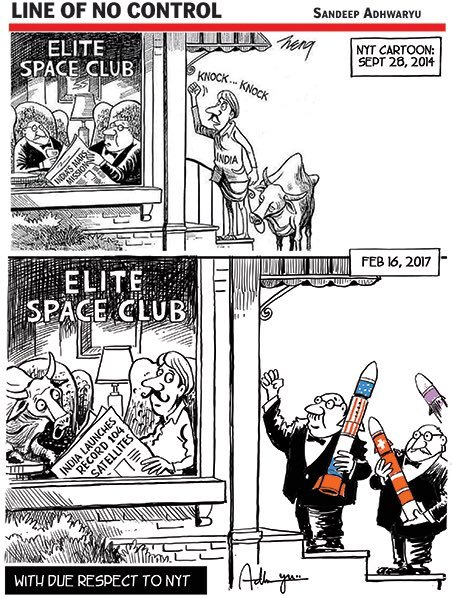 What were those things that are best served cold, again?