Karl Rock, a Kiwi YouTuber, was shooting a video in Delhi's Chandni Chowk when he faced a racist attack by a local man.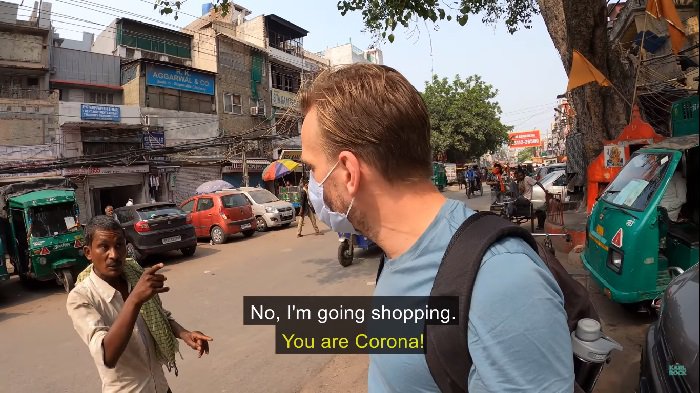 Rock, who is seen being fluent in Hindi, was shooting a vlog at the spice market when an angry labourer called him 'Corona'. The labourer then went on a rant using language that will be filtered here for the sake of some civility. 
He basically accused Rock of spreading Coronavirus in India using really filthy language. 
Mind you, Rock was wearing a mask throughout the video. Rock has recently recovered from COVID-19 and has donated his plasma in the national capital. 
Rock spoke with Sputnik News and said that this was the second time he was facing such an attack in India. 
The first time I was forced to take a corona test, the police called me and I couldn't leave. I was held there and forced to take a test. The police called their friends in the media for their cash reward.
Once the video went viral on Twitter, the attack was heavily criticised by people. 
Rock has however tweeted that nobody needed to apologise to him as he didn't think that one man was a representation of the whole country. 
Do us all a favour, people! Stop reading WhatsApp forwards. Please!