The Delhi government is all set to conduct  a 'dry run' of the much hyped odd-even formula for vehicles in the capital on Wednesday before finally rolling out the scheme for 15 days from January 1. 
According to officials, the dry run will be enforced between 8 am to 8 pm with thousands of volunteers and Delhi police personnel implementing the traffic order and flow.  
While the  scheme will be tested for a day before its actual implementation, we decided to give you a true picture of pollution levels in Delhi through Ministry of Environment, Forests and Climate Change's National Air Quality Index. 
The screenshots from the National Air Quality Index website below show the air pollution levels measured on December 29, Tuesday at 10 different stations in Delhi. 
Interestingly, out of total ten stations marked for measuring different pollutants in the air on real-time basis in Delhi, only 7 are updated, with two of the stations showing data back to July 2015 and one station citing 'insufficient data for computing AQI.' 
Here are pollution levels of Delhi recorded on 12 pm on Tuesday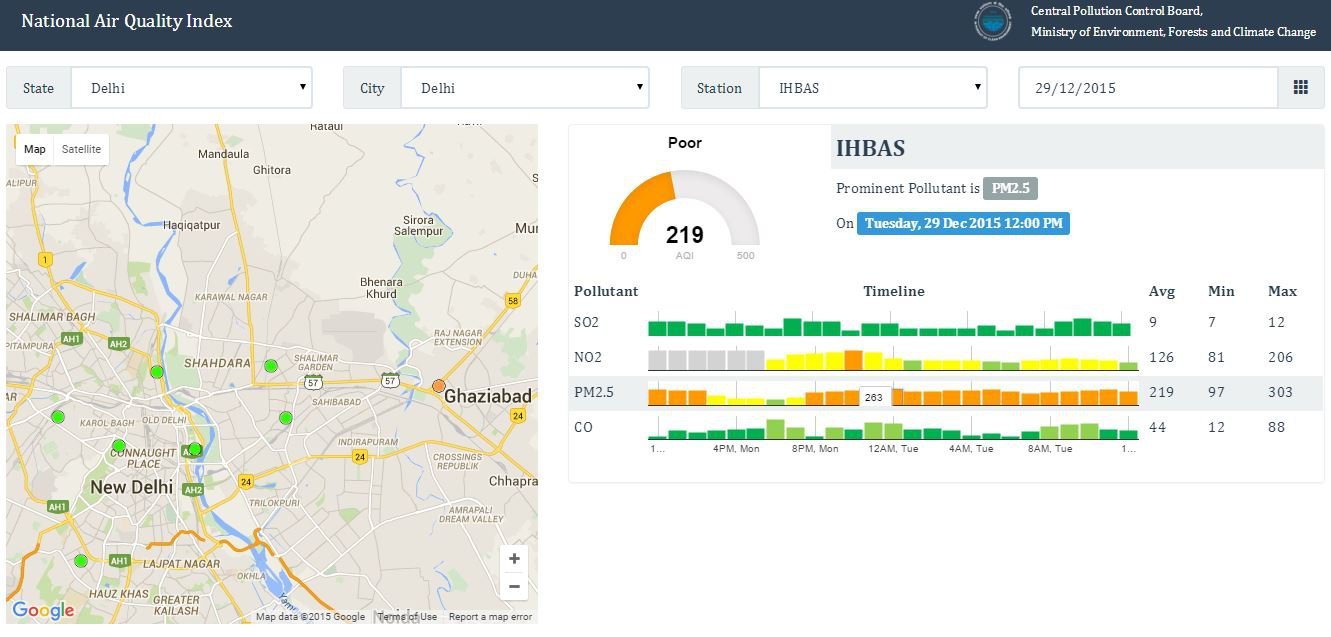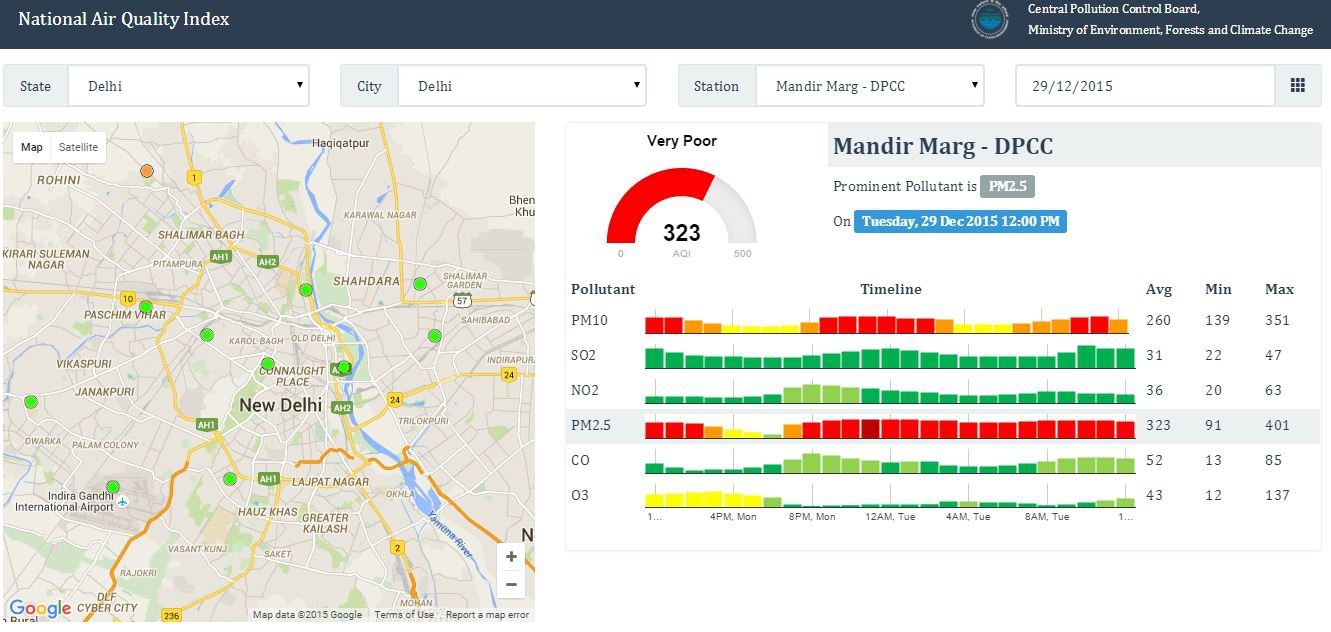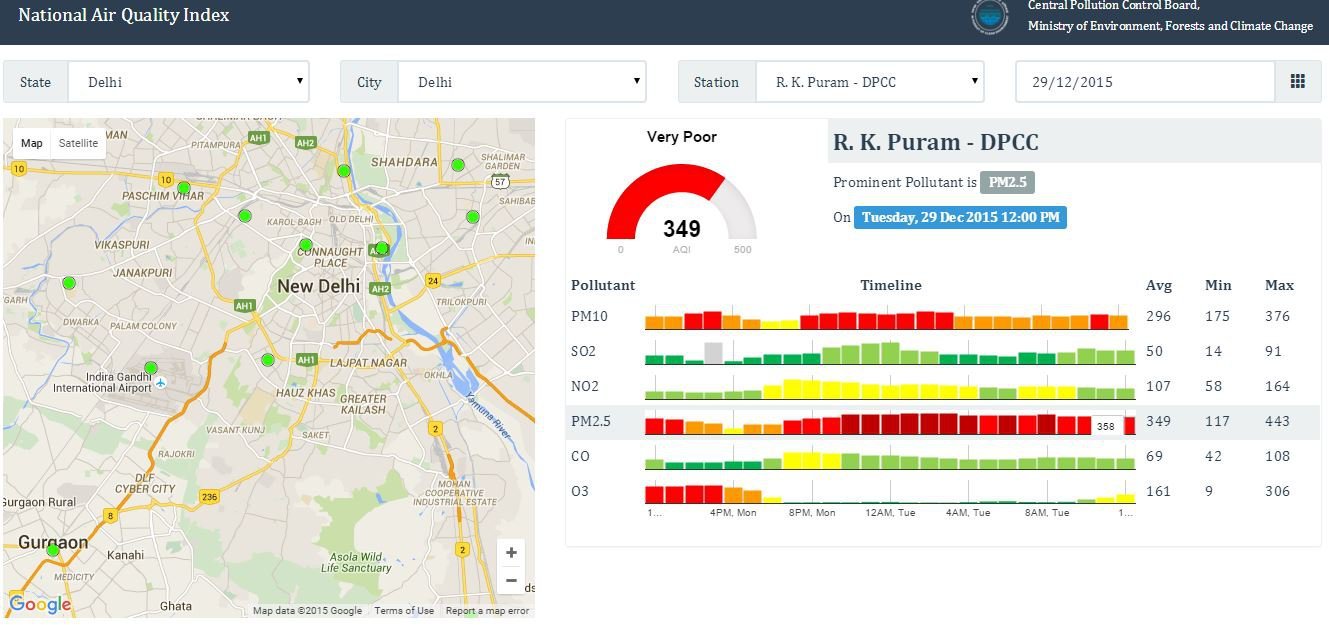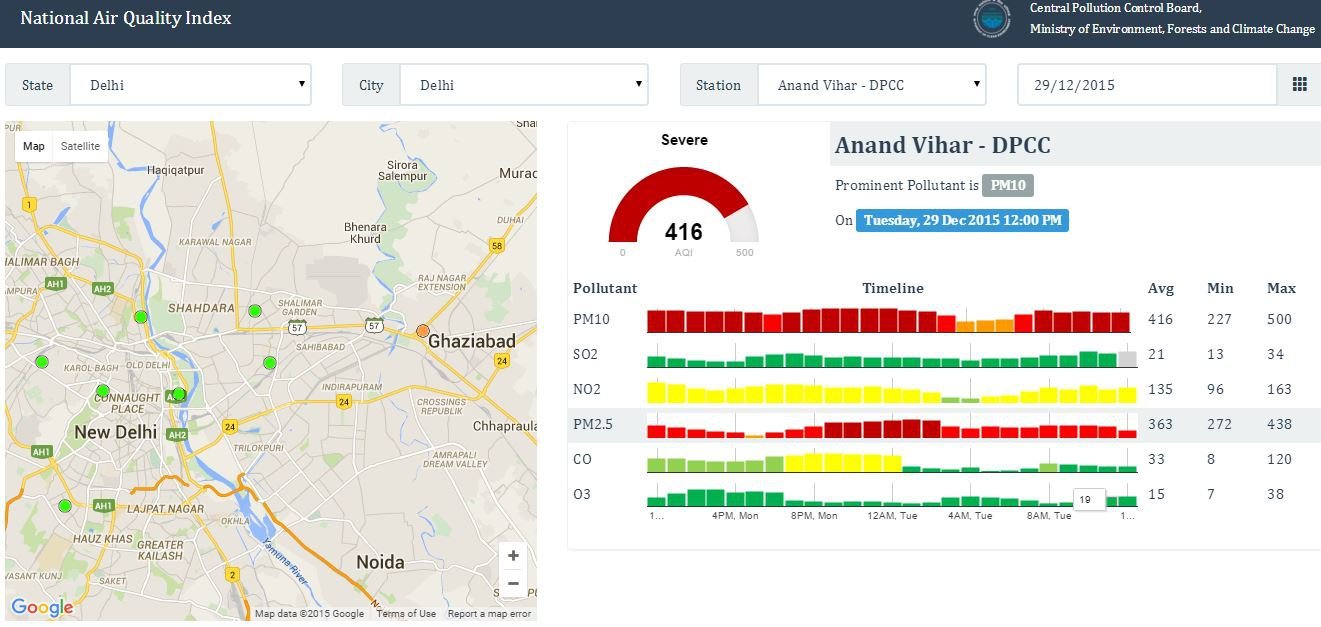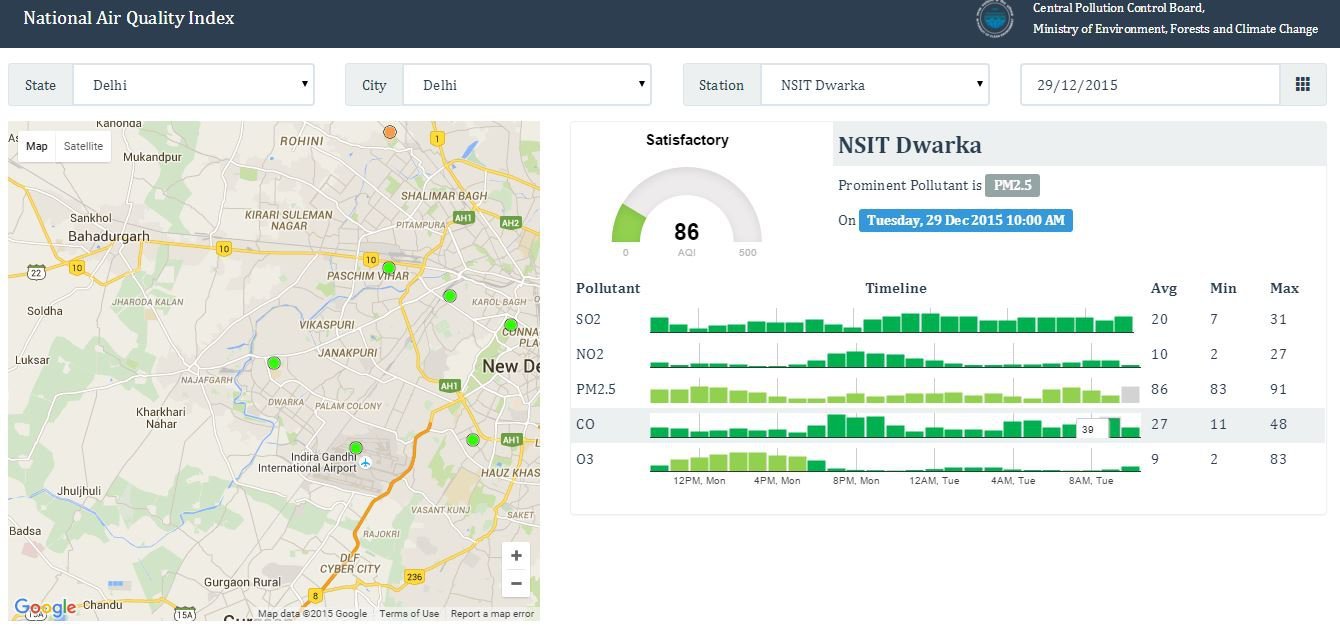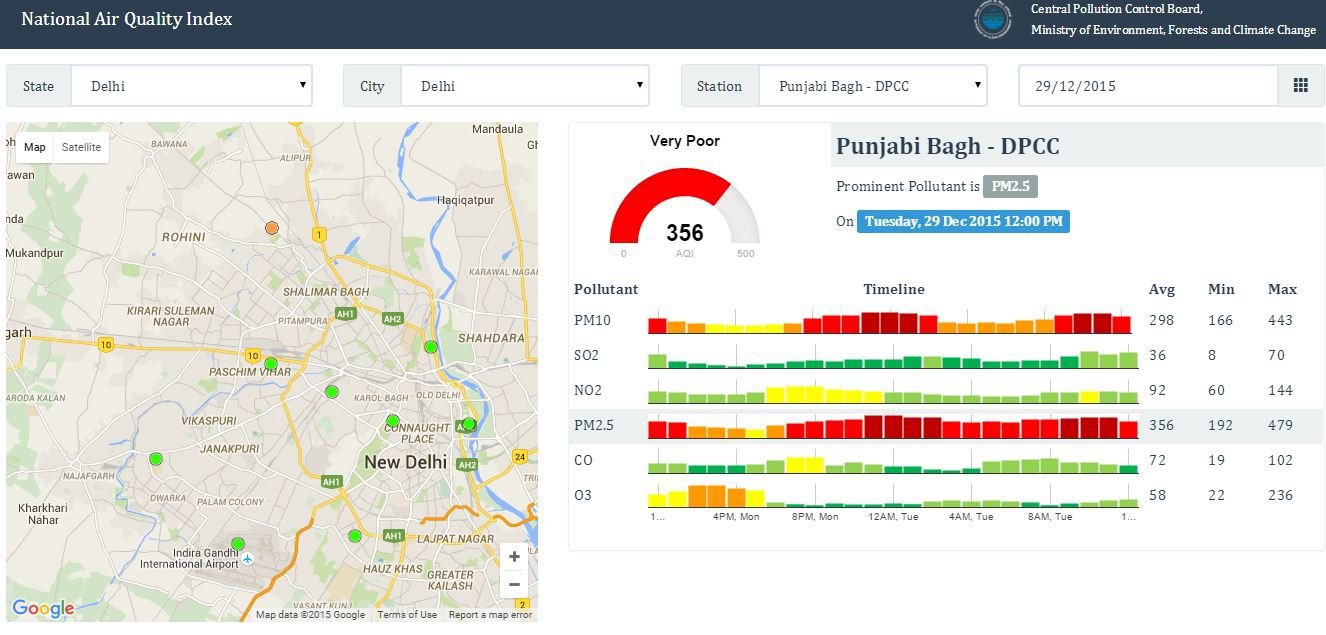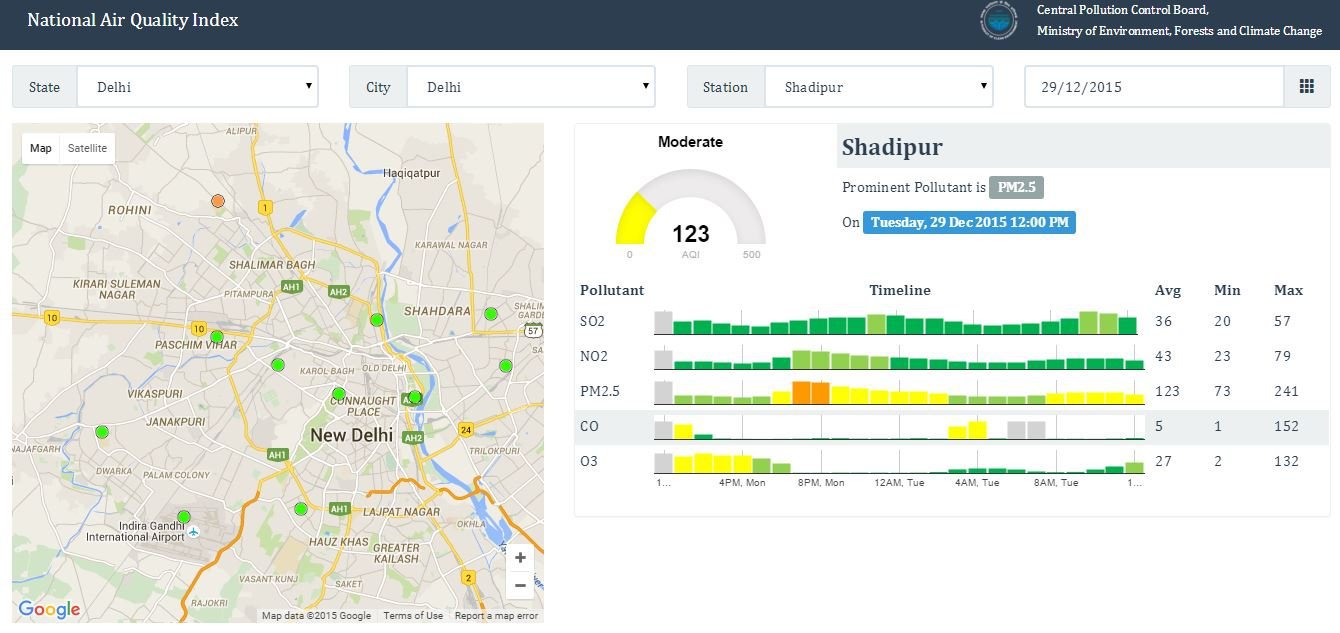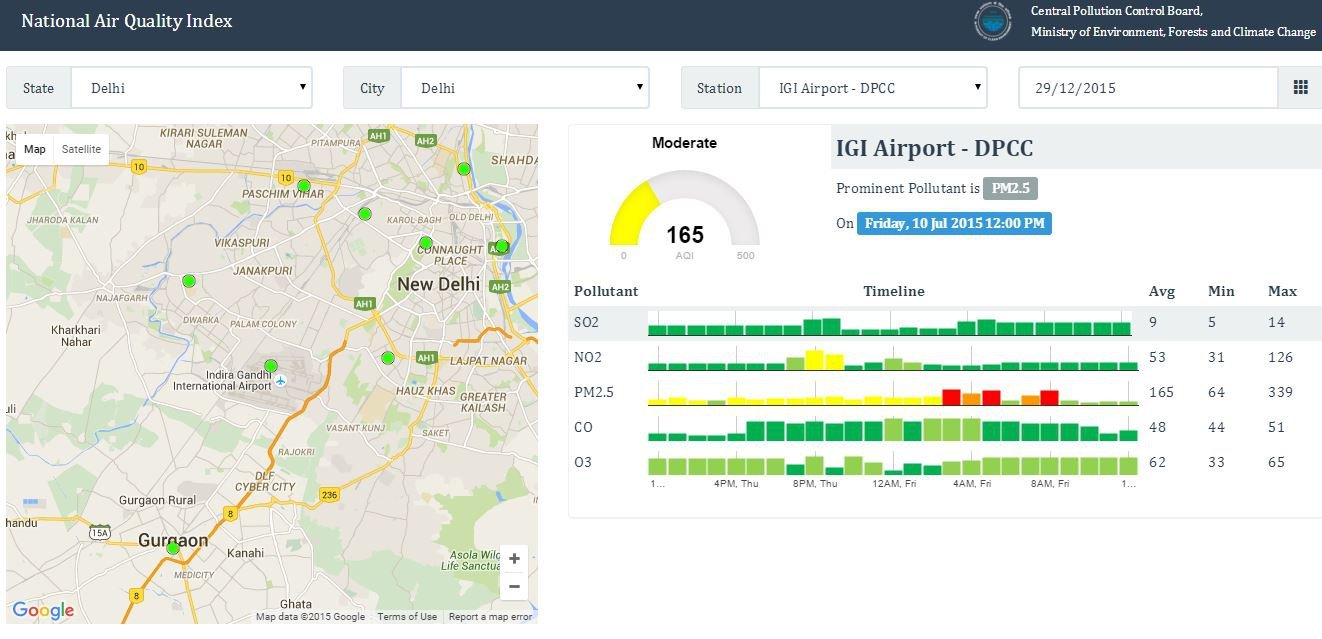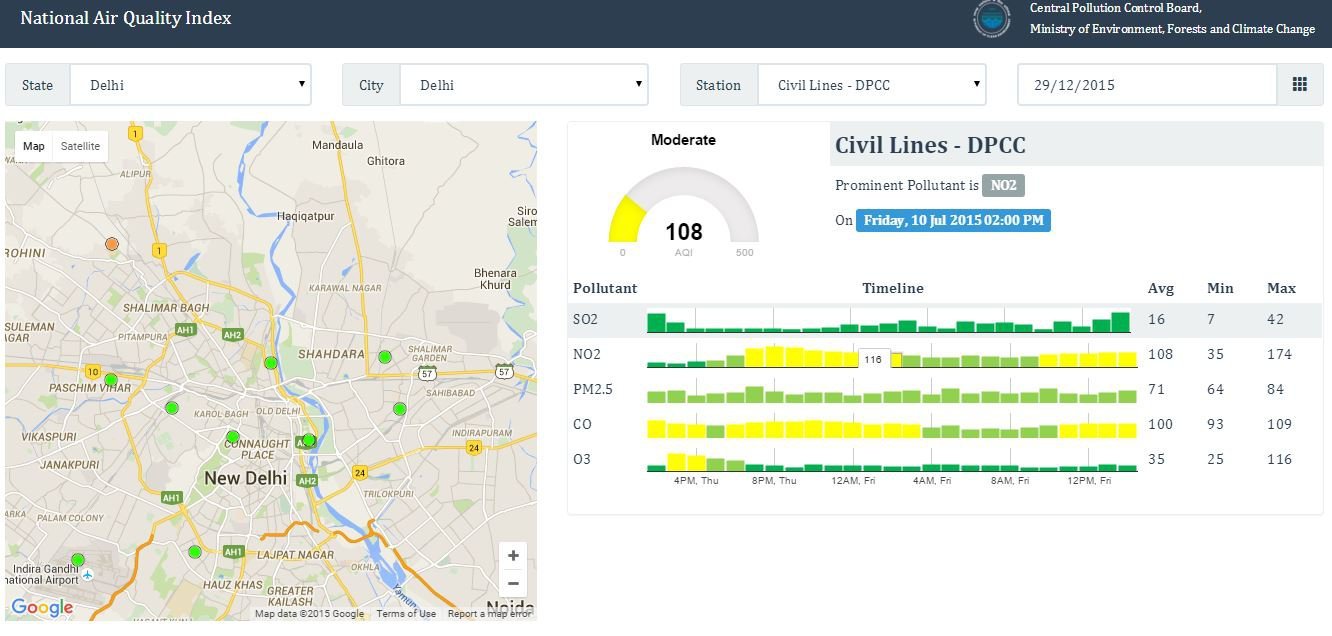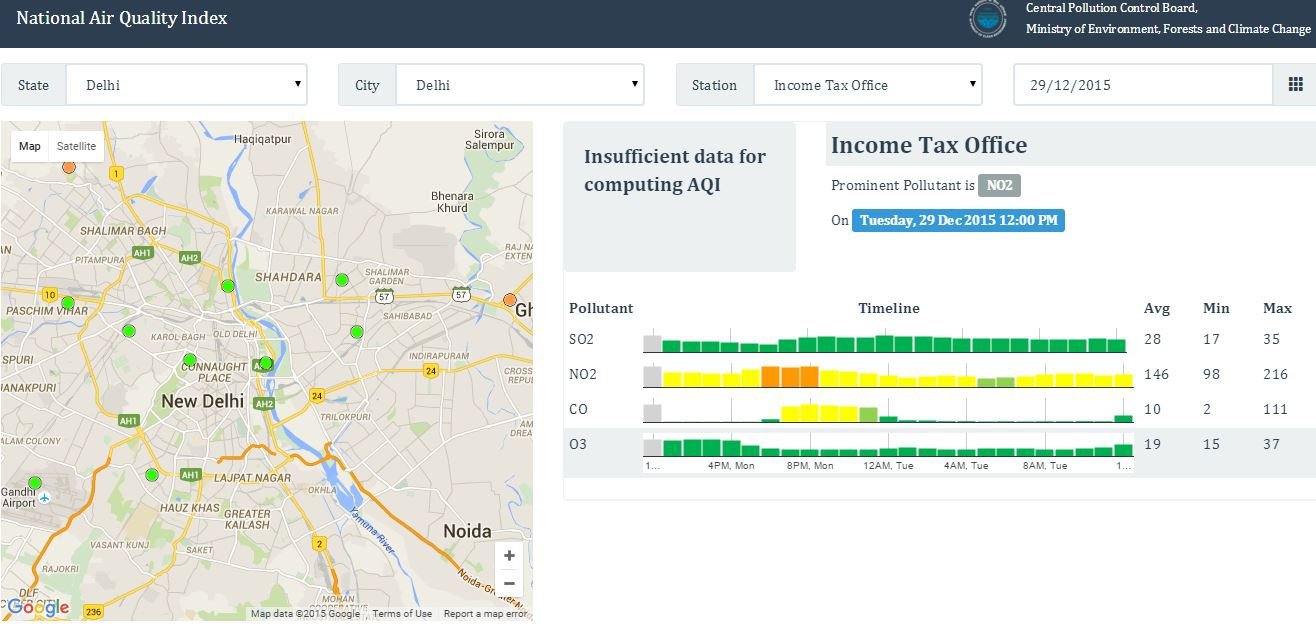 What do different colours of pollution levels mean?

Let's see if there's any real change in the air quality index tomorrow
All images sourced from National Air Quality Index
Feature image source: AFP