Everyone wants the Odd-Even Scheme to succeed and everyone wants Delhi to be able to breathe again. But it needs to be done right and AAP isn't doing that.
When the Aam Aadmi Party first announced the decision to enforce the plan from January 1, 2016 – many critics said that it was just an ad-hoc sort of move. But one was prepared to give the AAP government the benefit of doubt.
On the government's part, they said they had a plan and the blueprint of that plan would be out before December 25. We believed them.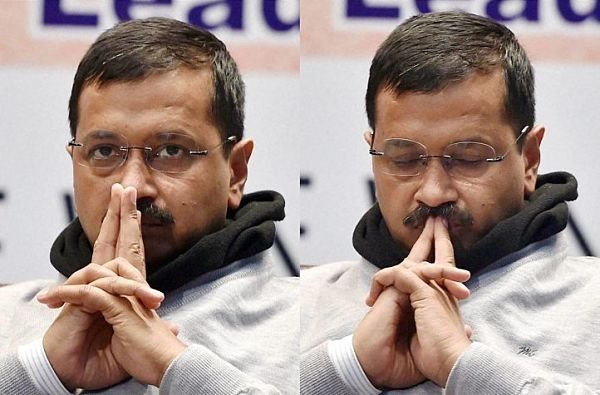 But then on December 18, it was announced that all schools in Delhi are being asked to remain shut during the 15-day trial period.
"To make the new Scheme functional with least disturbance to our children and also to augment public transport during the 'Odd Even Scheme' days, the government has decided to declare holidays for all schools from January 1 to 15 and also to procure the services of school buses for the requirement of DTC at notified rates," an official notification by Directorate of Education (DoE) said.
Was this part of AAP's grand plan or is it being done because they didn't have a plan at all?
Delhi's pollution problem is not going to go away in 15 days. Isn't the whole idea of the odd-even plan to explore a whole range of solutions? And let's be clear, shutting schools is not a solution – not by a long shot.
Firstly, a decent number of vehicles (not just the school buses) on road during morning peak hours are linked to school timings. It will also mean that buses and the metro won't be as crowded as they normally are. Secondly, when 5 to 10 percent of overall traffic is taken off the roads, it will help bring down pollution levels.
There are enough studies that show Delhi's pollution levels drop on school holidays and that will remain the case. If you add that to the expected impact of the Odd-Even formula, you can be sure that the pollution levels will show a significant decrease. And let's say that does happen – so will we keep school's shut for as long as it takes? What will we do when the buses go back on school duty? Has that been thought through?
But rather than shut everything down, AAP needs to figure how to make things run as normally as possible with the restrictions in place and whether the restriction throw a spanner in our normal lives.
The fact that they need to hire school buses to make up for the shortfall shows how desperate they are to make things work. With some 'real' planning, this could all have been avoided. With some 'real' planning, we could have had a real solution.