26,000 students from Kalinga Institute of Social Sciences (KISS), Odisha created a Guinness Book of World Records on Thursday for being the most number of people brushing their teeth simultaneously at a single venue. 
According to reports, this event was organised by Kalinga Institute of Dental Sciences in association with KISS Foundation, Indian Association of Public Health Dentistry(IAPHD) and Colgate Palmolive India Limited. They also raised awareness for oral hygiene on National Tooth Brushing Day.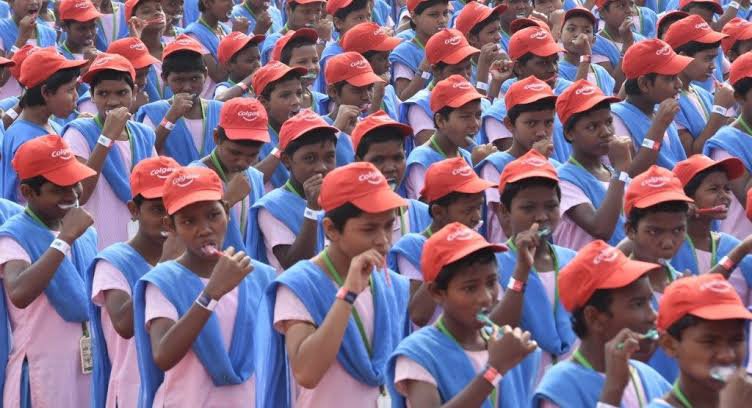 Delhi Public School in Karnataka had the previous record for most people brushing their teeth simultaneously in a single venue with 16,414 students on January 7th, 2016.  
This is the third time KISS has won a Guinness World Record. The earlier records were for forming the "largest human sentence" and the "most simultaneous high-fives".