For 116-year-old Gertrude Weaver, to be world-famous at the last stage of her life must have looked impossible. Yet, fame did knock her door, but only for six days!
Weaver was titled world's oldest living person last Wednesday after the death of Japan's 117-year old woman Misao Okawa, a Dailymail report states.
However, super-centenarian Weaver breathed her last on Monday morning due to complications of Pneumonia at The Silver Oaks Health and Rehabilitation Center in Arkansas, United States, where she was living as a resident since 2009.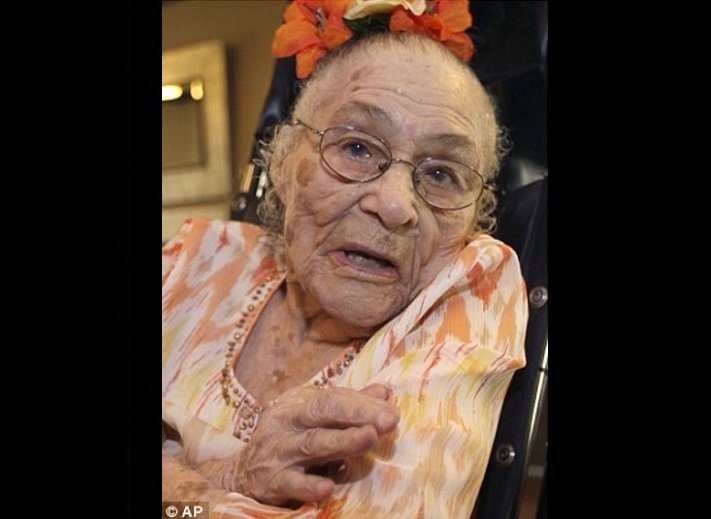 The report quoted centre's administrator, Kathy Langley, saying "Weaver was enjoying the spotlight she received in the last week of her life."
Already titled as the oldest living person in America on December 17, 2012, Weaver, who was thrilled by a-week-long media buzz around her, had invited United States President Barack Obama to attend her 117th birthday party on July 4. On her 116th birthday, Weaver had received a letter from Obama for whom she had voted twice.
As per the report, the staff at the center read Weaver many news articles written about her after she became the oldest person in the world.
"I treat everyone the way I want to be treated," Weaver had told reporters, last week, after she came under spotlight.
At Silver Oaks, Weaver was known for eating three meals a day and exercising in her wheelchair thrice a week.
A resident of southwestern Arkansas, Weaver was born to African American sharecroppers – Charles Gaines and Ophelia Jeffreys – on July 4, 1898 and worked as a domestic helper. Weaver, who got married on July 18, 1915 and had four children, attributed her long life to treating others well and eating her own cooked food.
According to the Dailymail report, Weaver's 93-year-old son, Joe, her only surviving child, used to pay regular visits to her mother at the center.
Los Angeles-based Gerontology Research Group, which confirmed Weaver's death on April 6, has announced Jeralean Talley of Detroit USA, as the world's oldest person.
Born on May 23, 1899, Talley will turn 116 next month.