Eyeing a medal as well as an Olympic berth, Asian Games bronze-medallist Pooja Rani (75kg) entered the pre-quarterfinal of the AIBA Women's World Boxing Championships with a hard-fought triumph over Ukraine's Mariya Borutsa.
Rani was the last Indian boxer to take the ring today and she ensured that the night ended on a high for the country.
The scoreline, however, did not give a fair assessment of the fight that Rani had to ensure a win.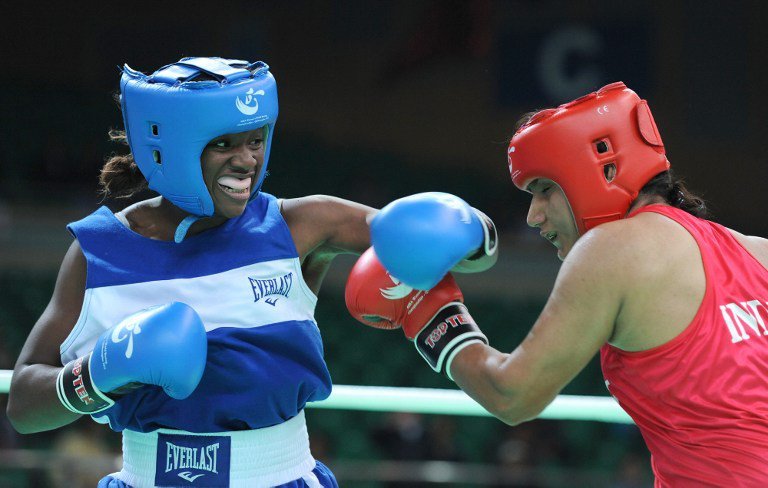 The Indian charged at her rival aggressively in the opening round itself but ended up lagging behind Borutsa. She changed gears in the second round and waited for her opponent to make the first move.
The strategy worked brilliantly for Rani, who had no trouble outwitting Borutsa on the counter-attack. The Ukrainian also self-destructed by bending excessively which fetched her a warning in the third round.
Tomorrow, M C Mary Kom (51kg) will clash against Germany's Azize Nimani, while L Sarita Devi (60kg) will square off against Mexico's Victoria Torres in their respective second round bouts.
The prestigious event — the final qualifying event for women boxers in the three Olympic categories of 51kg, 60kg, and 75kg — has 12 Rio tickets on offer.
Feature image source: AFP