NC leader Omar Abdullah Monday demanded dismissal of the state government and imposition of governor's rule in the state, while attacking the PDP-BJP regime for pushing Jammu and Kashmir into "darkness" and Mehbooba Mufti for sticking to the CM's chair. 
"In the present situation, there is only darkness around, nothing else. Situation is totally out of control. Despite such a situation in Kashmir valley, Mehbooba is sticking to the chief ministerial chair. Nothing is more shameless for her than this," Omar told reporters in Srinagar.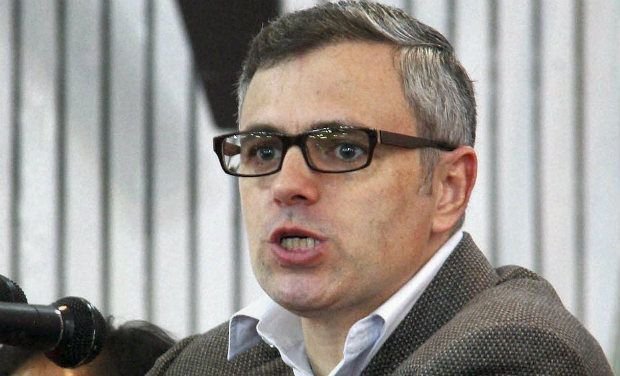 He further said "the present government has failed to control the situation and till they (PDP-BJP) remain in power, the state will witness only destruction". 
Omar batted strongly for imposition of governor's rule in the state in this situation. 
The former chief minister said "soon after Srinagar Lok Sabha polls results were announced, Farooq (Abdullah) Sahib demanded that either Mehbooba should resign or her government should be dismissed. The Governor should intervene". 
"Governor should take reigns of the state in his hands and bring betterment in security situation. It is beyond government's competence (to bring normalcy now)". he added.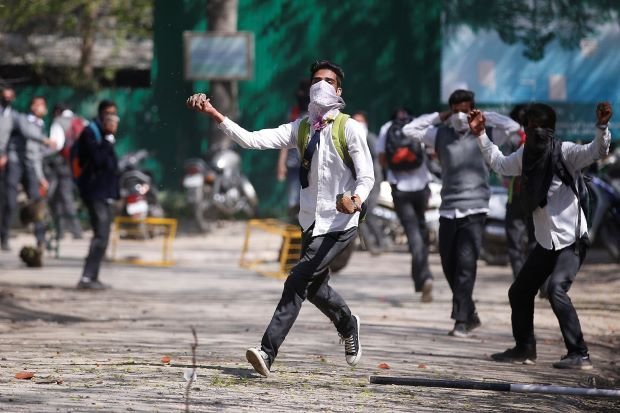 Expressing concern over the gravity of the situation in Kashmir, Omar said "for the first time in 27 years (of terrorism), police comes out with an advisory telling its men and officers not to visit their homes. They can't go to their homes, can't meet their families". 
"Elections to the parliamentary seat (Anantnag), which Mehbooba Mufti had left, can't be held. What more evidence is needed about deteriorated law and order situation," Omar said while taking at dig at the government. 
He was replying to a volley of questions on the sidelines of the legislative council biennial elections at the state legislature in Srinagar. To PDP's oft-repeated charge that NC was instigating stone throwers in Valley, Omar said, "Had it been so then where are the cases and FIRs registered against NC workers, who had been instigating?"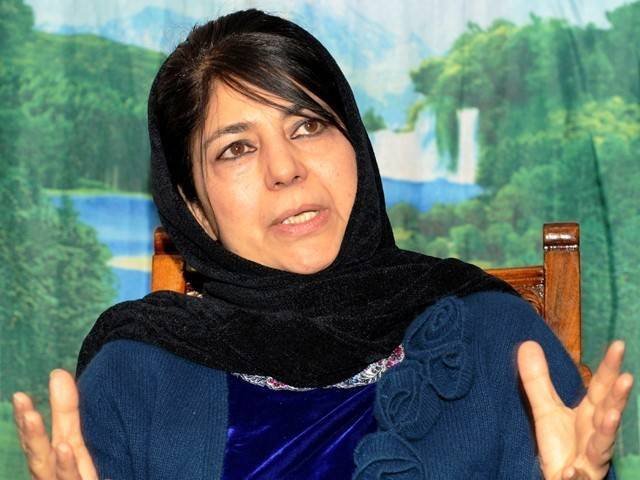 On a question that government has blamed the National Conference for the prevailing turmoil, Omar said, "The constituencies dominated by the National Conference like Chadoora or Charar-e-Sharief…we got less votes there."
"From Eidgah we got less than 400 votes. If we had created disturbance, we would have done it in PDP dominated areas, not those where NC has its hold," he said. 
"These allegations are only excuses, but the truth is that situation has gone out of government's control," he said adding "they have failed on all fronts". 
He said while reacting to a question on the killing of political leader in Shopian said, there is nothing new in attacks on political workers as it is going on since 1990. 
(Feature image source: AFP/PTI)