Some Facebook users in India woke up to this message on their walls: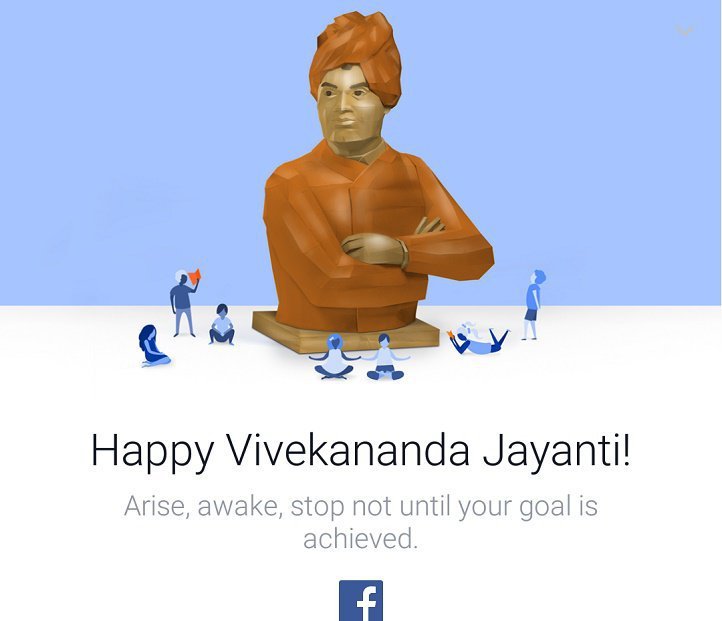 Now it's not surprising that the social media platform has chosen to highlight an inspirational statement by spiritual leader Swami Vivekananda. However, what's surprising is that one can't remember seeing such a doodle before. 
Facebook has been pinging users with messages on their news feeds for some time now with innocuous messages like 'Good Morning' or event-based occasions like Diwali or New Year. But this sort of personality-based doodle seems to be a first for the social media platform. 
Is Facebook trying to get on the good side of Indians with such personality-based quotes? The social media platform has been facing flak for its Free Basics campaign, though it did manage to get more letters of support submitted to the Indian telecom regulator than Net Neutrality campaigners. The Swami Vivekananda doodle does seem like an attempt to appeal to the larger group of Indian Facebook users after the bad press it received earlier. 
The Swami Vivekananda-based is perhaps part of greater customisation we're going to see in Facebook Doodles over the coming year. Hopefully, it will apply to the entire pantheon of personalities admired in India.