On a day Prime Minister Narendra Modi warned that killings in the name of cow protection won't be tolerated, a man was beaten to death by a mob in Jharkhand on Thursday on suspicion that he was carrying beef in his vehicle.
A case has been registered on the basis of a video footage of the lynching, police said.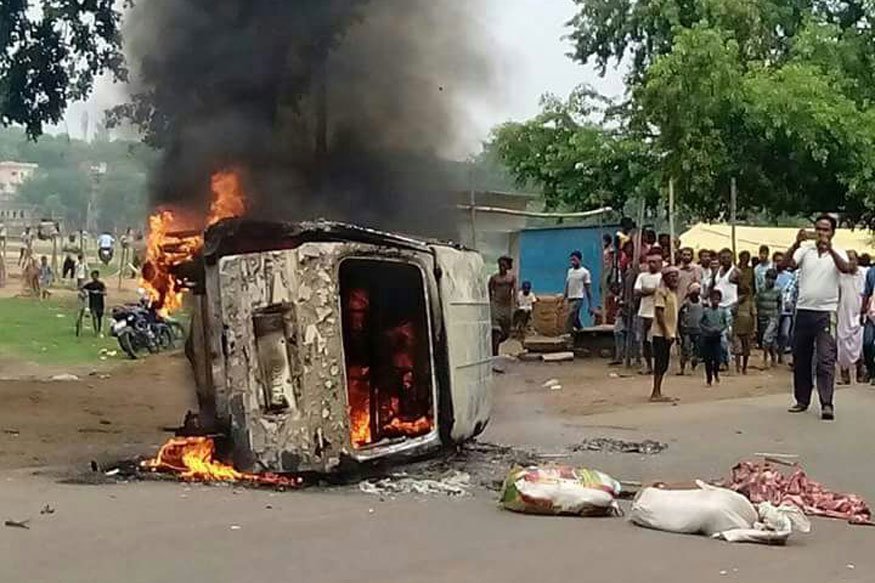 The incident took place just a couple of days after a mob attacked and injured a man in Giridih district on suspicion that he had slaughtered a cow.
SP Kishore Kaushal told a press conference that around 30 people surrounded the van bearing a West Bengal number plate in the Bazaar Tand area of Ramgarh police station.
They dragged out the driver of the vehicle, Mohd Allimuddin, a resident of neighbouring Hazaribagh district, and thrashed him, injuring him seriously.
The police on getting information rushed to the spot and took Allimuddin to a hospital where he was declared "brought dead" by doctors, a police officer said.
The mob also set the vehicle on fire, he said.
According to Kaushal, the case was registered on the basis of the video footage and asserted the guilty would be arrested soon
Ramgarh Deputy Commissioner Rajeswari B, who was also present in the press conference, said additional forces have been deployed in the area to maintain law and order.
(Feature image source: YouTube)