Srinagar: A nurse comes into ward 6 of the Sher-e-Kashmir Institute of Medical Sciences (SKIMS) in Soura Srinagar, the valley's sole tertiary health care institution, with an injection for Rayees Ahmad. 
"How are you feeling champion?" she asks. 
His brother, Iqbal, who has been sitting by his bedside says that it comforts Rayees to be called 'champion'. It's something spectators used to call him when he was on the volleyball court, where he has represented the state at the national-level tournament. Hailing from a family of farmers, and having studied till class 12, the sport was his life. 
Rayees is now one of the many injured in the clashes between protesters and security forces after protests erupted following the death of 22-year-old Hizbul Mujahedeen commander Burhan Muzaffar Wani on July 8.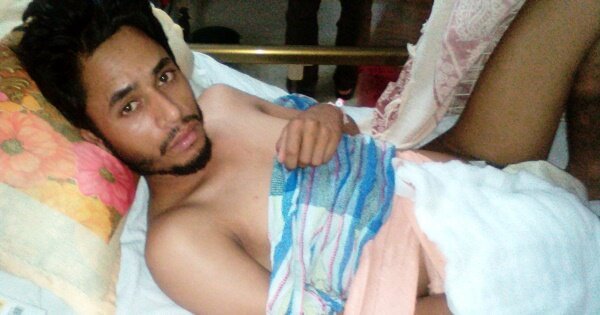 The 23-year-old volleyball player, who hails from North Kashmir's Kupwara district, says he had joined the funeral prayers in absentia for the slain militant near his village.
"We assembled at Eidgah (ground for Eid prayers) at around 10:45 am at Lalpora, Kupwara," Rayees told ScoopWhoop News from his hospital bed.
After the ritual, the assembled people started shouting slogans. Rayees claimed that there were some CRPF and police personnel nearby and the sloganeering upset them due to which they started firing bullets into the air while approaching them. 
Rayees said he was hit by tear gas shell in his right hand. 
"I felt terrible pain in my right hand and fell down," he said.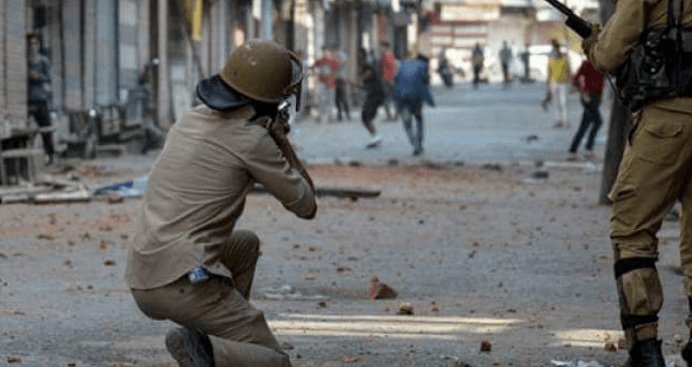 Bleeding profusely, Rayees lay unattended on the ground for several hours. It was his brother, Iqbal, who came to his rescue. 
"Without wasting a minute I rushed to spot where Rayees was lying in a pool of blood," Iqbal said.
Iqbal carried his brother and took him to the Sogam hospital, where doctors said Rayees was in critical condition.
"There were only 5 pints of blood left in Rayees's body due to excessive bleeding," Iqbal said.
Rayees was then referred to the SKIMS hospital in Srinagar, where doctors operated on his injured hand.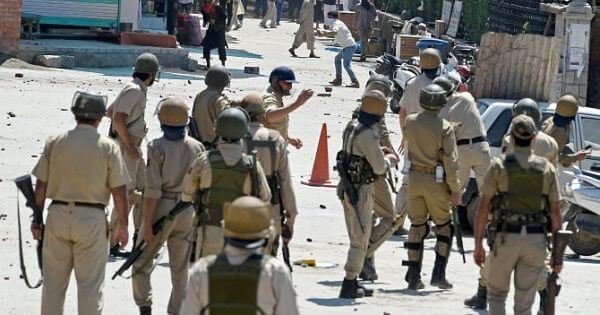 "After first operation, his hand showed some recovery but his middle finger was lingering lifeless. Finally, we had to amputate Rayees' middle finger," the doctor said, on condition of anonymity.
A doctor who operated on Rayees said that he had no blood flow in his right hand and some of the tissue was already dead. They plan to amputate his entire hand.
But Rayees has just one question for anyone who comes to meet him.
"Can I smash the ball again?"