Delhi Lt Governor Najeeb Jung, whose nearly three-and-a-half-year tenure was marked by frequent run-ins with the AAP government, sprang a surprise on Thursday by resigning from his post. Jung says he wants to return to his first love: academics. 
Many may not know this but Jung has been both an academician and a corporate heavyweight in a long career that has taken him to places like New Delhi, Manila, Kabul and London. A Ghalib fan, energy economics expert, history buff and golf and Farsi aficionado, Jung is certainly much more than a bureaucrat who "prevented" Delhi government from functioning the way it wanted.
These 10 points will help you understand the man better: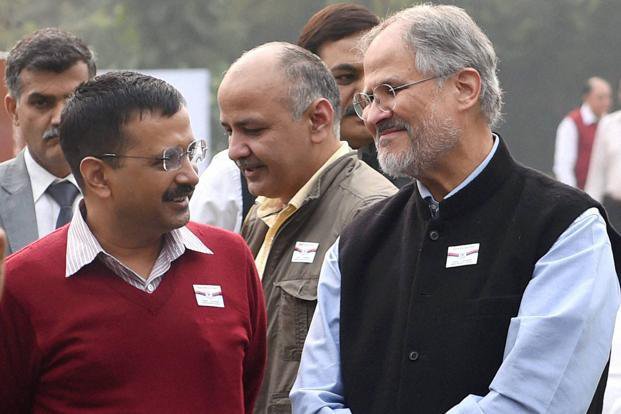 He has Turko-Mughal roots and his forefathers held positions of great power
As per this report, Jung comes from a powerful family. His grandparents served as the chief justice and chief engineer in the court of the last Nizam of Hyderabad and a great grandfather was one of the co-founders of the Aligarh Muslim University. 
His father has roots in Saudi Arabia while mother's side was Turko-Mughals. Jung was born in Daryaganj in Delhi in 1951.
Studied at prestigious institutes, after which Madhavrao Scindia gave first big break
Jung attended Delhi's St Columba's School and completed MA in History from St Stephen's college (1972 batch). He was said to be very active in the college's theatre group. 
He became an IAS officer a year later and served as collector in Raipur and Datiya in Madhya Pradesh. Jung's first high profile position came in 1985 when Congress's Madhavrao Scindia became Union railways minister and chose Jung as his private secretary.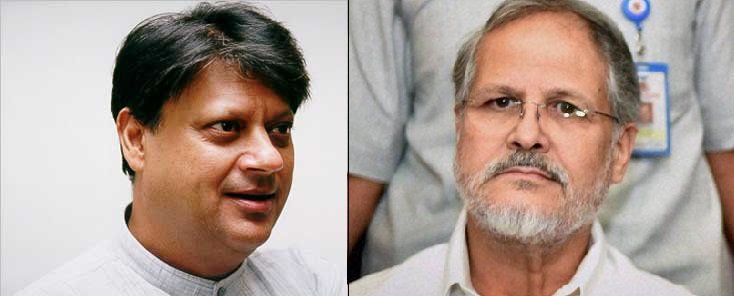 About this appointment, Jung had said, "Datiya neighbours Gwalior and Mr Scindia had heard about my work as collector. When he became railways minister, he called me. I consider him my mentor."
Has had a close and controversial association with Reliance 
Jung played a key role in a deal that immensely benefited Reliance. As a top official in the petroleum and natural gas ministry in 1994, he played a crucial part in the privatisation of ONGC's Panna-Mukta oilfield which then went to a consortium of Reliance-ONGC and British Gas. In fact, Jung quit the IAS shortly later and joined Reliance Industries – a move that was widely criticised.
"Mr Jung was a bright officer, but his decision to join Reliance was severely criticized within the bureaucratic circles. First as the officer in charge of explorations, you play your part that benefits a private company. And then you quit and join the same company. It was seen as very unethical, if not illegal," said a retired bureaucrat who was himself a 1973-batch officer.
Quit Reliance to pursue a career in academics
Jung quit Reliance and moved to London where he completed MSc in 'Social Policy and Planning in Developing Countries' from the London School of Economics. 
From 1999 to 2002, he was a Senior Visiting Fellow at the Oxford Institute for Energy Studies where he taught PhD students. He then joined Asian Development Bank in Afghanistan as in-charge of restructuring the Ministry of Petroleum and Natural Resources. 
Three years later, he returned to Oxford where he advised international oil and gas companies on future development and published two books on the development of the natural gas industry.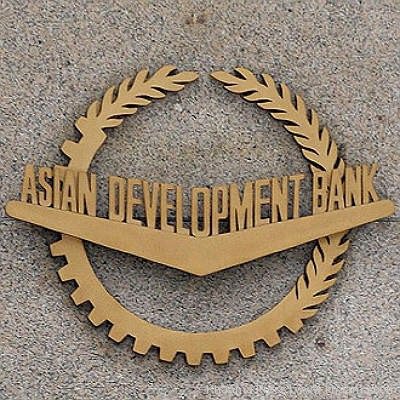 Returned to Reliance to become "Reliance's man in Delhi"
Jung returned to India in 2008 and again joined Reliance. Najeeb Jung looked after the group's relations with the government in Delhi, supervising controversial lobbyist Niira Radia. A Congress person told The Citizen that "Jung was Reliance's man in Delhi".
Became V-C of Jamia Millia Islamia, turned around its image
In 2009, Jung was named vice-chancellor of Jamia Millia Islamia. It happened shortly after he had joined Reliance-funded Observer Research Foundation. 
As per reports, several initiatives by him like opening of Centre for Nano Sciences and Nanotechnology and expansion of the International Studies Programmes turned around the University's image from a "dressed up madrassa" to an acknowledged centre for knowledge. 
It was during his tenure that Jamia became a training centre for athletes for the Commonwealth Games in Delhi in 2010.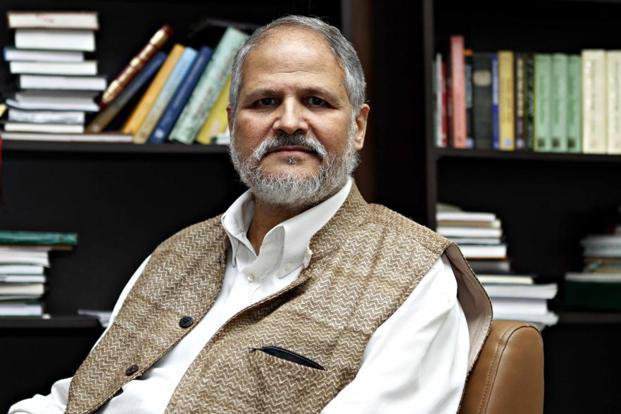 Has a reputation of being very ambitious
The Citizen, which did a detailed profile of Jung after speaking to many of his former colleagues, described him as being highly ambitious. 
When Jung rose the ranks to become the Lieutenant Governor of Delhi in 2013, a former associate told the portal, "Don't be surprised if his ambitions take him even higher. People close to him say he is eyeing a certain abode on Raisina Hills."