A controversial Facebook post made by a man to provoke Pakistani fans after India beat Pakistan in the Asia Cup has sparked communal violence, a police station being ransacked and resulted in one person being killed in police firing.
Sujan Mukherjee, put up a Facebook post against Prophet Muhammad on Saturday, after India beat Pakistan and was arrested for it. 
His friend told the Indian Express that Mukherjee had been going to chat rooms to provoke Pakistani fans and after abusing them had put up the inflammatory post. 
Soon a mob gathered outside the Illambazar police station demanding that Mukherjee be handed over to them, ABP reported.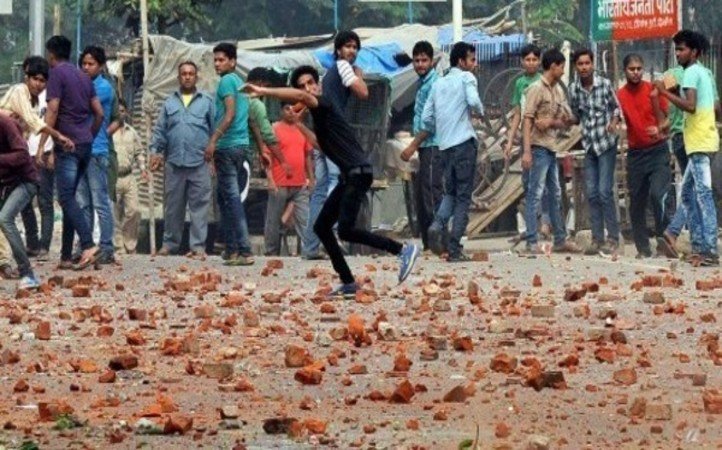 A senior police official told The Indian Express that,
"The mob was demanding that we release Mukherjee to them. They were baying for blood. We had to fire teargas shells to control the mob."
The mob later allegedly attacked the police station and damaged police vehicles, and another mob blocked NH-60 and damaged vehicles. When shots were fired to disperse the mob on NH-60, 30-year-old Rezaul Islam was allegedly hit in the head and died on the spot, NDTV reported.
A member of the local Panchayat Samiti denied that protesters had ransacked a police station, alleging that outsiders did it to polarise the situation. While the police deployed personnel in the area, locals alleged that the police entered a mosque and thrashed people while they were praying.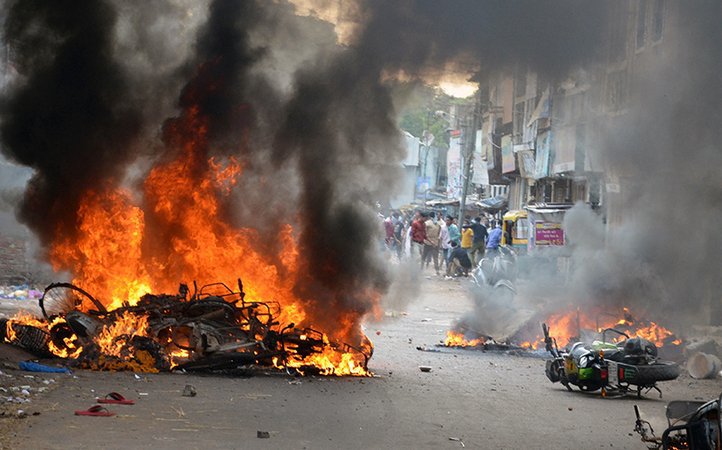 The principal of Illambazar madrasa told The Indian Express that,
"The police entered the mosque while the prayers were going on. This is a sacred space where violence can't be condoned but they entered the mosque, dragging out those praying within and beating them up."
Meanwhile, Sujan Mukherjee's house was also allegedly targeted by the mob, and the situation is under control after additional forces were deployed in the area.
Feature image source: Reuters