Argentine football legend Diego Maradona urged Lionel Messi not to follow through on his vow to quit the national team after its defeat in the Copa America Centenario.
"Messi has to stay in the national team. He has to stay because he still has playing days ahead of him," Maradona was quoted as saying by La Nacion newspaper online.
"He will go to Russia in form to be world champion" at the 2018 World Cup, he added.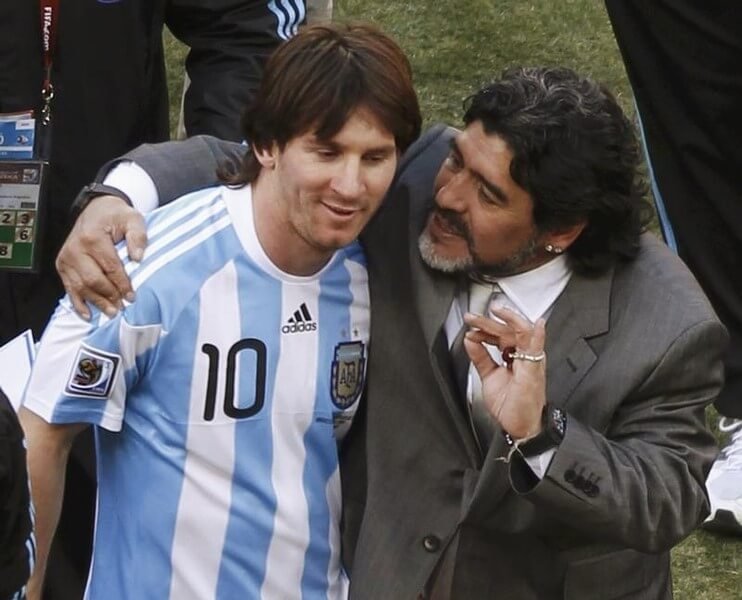 Messi, 29, told reporters in the United States he had decided to quit after Argentina's defeat on penalties to Chile there on Sunday.
Messi is widely rated as the best player in the world, but that was his fourth defeat in an international final for Argentina.
The 1986 World Cup winner Maradona, 55, blamed Argentina's recent lack of trophies on the country's football association (AFA).
He accused it of not supporting Messi and letting him take the blame for Sunday's defeat to cover up its shortcomings in managing the sport.
"The lads have to be supported more to help him take the team forward," the newspaper quoted Maradona as saying.
Those who are saying he should quit are doing it so that we won't see what a disaster Argentine football has become.
AFA's headquarters was evacuated earlier Monday after a bomb hoax, Argentine television channels reported.
Feature image source: Reuters