Kalvari, Indian Navy's first indigenous Scorpene-class stealth submarine, on Sunday sailed out of Mumbai Harbour for sea trials even as the plan to purchase heavy-weight torpedos for the vessel remains stuck due to the VVIP chopper scam.
"INS Kalvari will now be commissioned by December, with the other five following at nine-month intervals till 2020. Its first surface sea sortie will be followed by a barrage of dive, noise and weapons trials. But the trials will have to be halted during the June-July monsoons due to choppy waters," said an official to The Times Of India.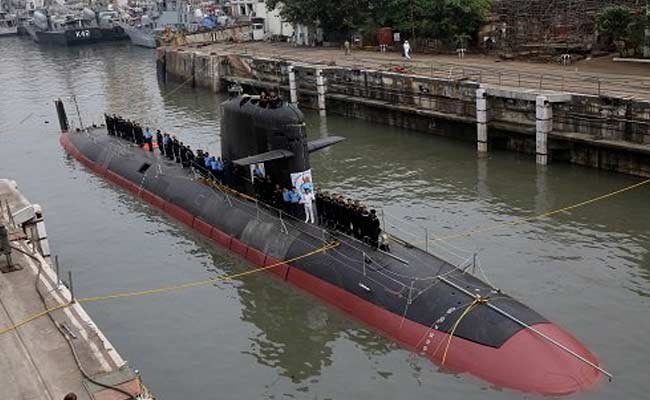 The Big Plan
On July 1999, a 30-year submarine plan was approved by Cabinet Committee on Security. It was divided into phases. In the phase 1 period, spanning between year 2000 to 2012, 12 submarines were to be constructed with foreign collaboration.
In phase 2, 12 fully indigenous submarines will be constructed from 2012 to 2030.
Running behind schedule, the first of 6 Scorpene submarines will be delivered by September 2016. The remaining five will be delivered by 2020.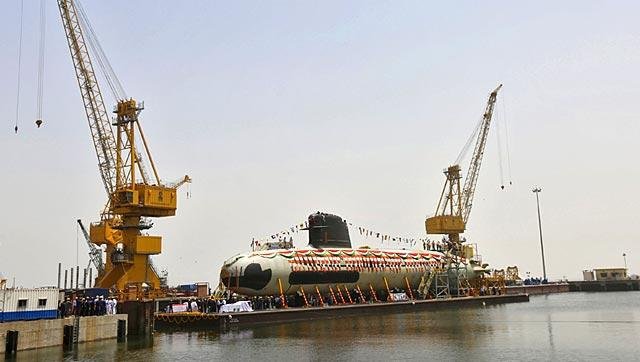 Cost Of The Project
The cost of the Scorpene project stands at Rs 23,652 with contracts finalized in October 2005. It has faced huge time and cost overruns.
Kalvari, as the first Scorpene, was undocked last year in the month of April after much delay. 
Defence Minister Manohar Parrikar, accompanied by Maharashtra Chief Minister Devendra Fadnavis and Chief of Naval Staff Admiral R.K. Dhowan had said that all the Scorpene submarines will be ready to serve the nation by the year 2020.