695 out of more than 2000 passengers of the derailed Indore-Patna Express, that flew off the tracks in the pre-dawn hours of Sunday causing massive casualties, had got their tickets booked on the IRCTC website. And only 209 (approximately 30%) of them opted for the recently announced travel insurance costing less than Rs 1. 
As per a Times of India report, only 128 of the 209 passengers are eligible for the insurance payout since the rest of the passengers who availed insurance cover were to board the train from ahead of Kanpur.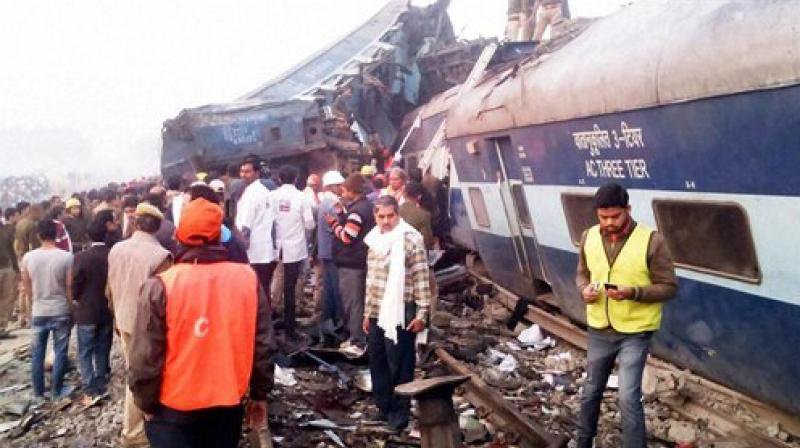 The travel insurance cover can be opted by citizens booking their tickets through IRCTC website at a premium of 92 paise. The scheme offers compensation of Rs 10 lakh in the event of death or total disability, Rs 7.5 lakh for partial disability, upto Rs 2 lakh for hospitalisation expenses and Rs 10,000 for transportation of mortal remains from the place of a train accident or where an untoward incident, including terrorist attack, dacoity, rioting, shootout or arson, occurs.
An official told TOI that apparently most passengers failed to avail the scheme due to  sheer negligence and lack of awareness. 
The optional insurance scheme was introduced by Union railway minister Suresh Prabhu in his budget speech. As per a Hindustan Times report, it had evoked a positive response with approximately 40% passengers opting for it in the first 25 hours of its launch.  
The death toll in the Indore Patna Express train derailment incident being touted as the worst train accident in years, has touched 142. The rescue workers concluded their operation this morning after sustained overnight efforts to rescue trapped passengers. 
(Feature image source: PTI)