Only six of the 81 women candidates managed to secure a place in the 117-member Punjab Assembly, merely five percent of the House's strength.
Three women leaders, each of the Congress and the Aam Aadmi Party (AAP), romped home. In the 2012 assembly polls, 14 out of the 93 women nominees had made it to the House.
Among the lucky ones are AAP's Rupinder Kaur, who won Bathinda rural seat, Sarvjit Kaur (Jagraon) and Prof Baljinder Kaur (Talwandi Sabo) and Congress's Aruna Chaudhary (Dinanagar), Satkar Kaur (Ferozepur rural) and Razia Sultana (Malerkotla).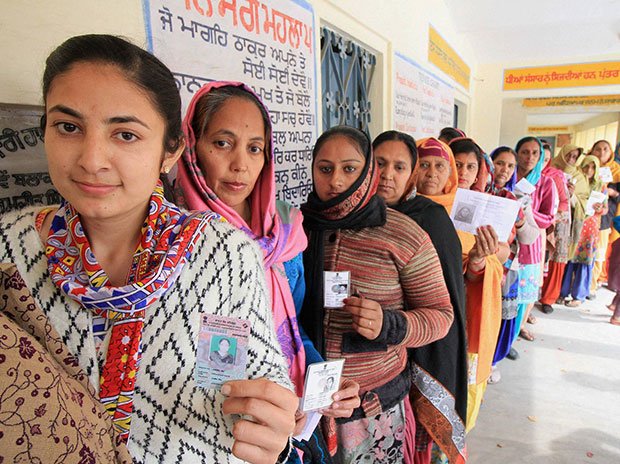 Yet, from eight women candidates in 1967, when the first election after the re-organisation of Punjab was held, to 93 in the 2012 polls, the state has come a long way.
The Congress routed SAD-BJP alliance in the polls, ending the 10-year rule of the Badal family.
Among women leaders, Congress's Aruna Chaudhary won by the biggest marging—31,917 votes—and Rubinder Kaur Rubu emerged victorious with the lowest vote (10,778) difference.
A transgender candidate, Mumtaz of the BSP, from Buchho Mandi in Bathinda district polled 1,137 votes and lost.