A northern white rhinoceros, one of just four left on Earth, died on Sunday at the San Diego Zoo Safari Park after suffering from a bacterial infection and age-related health issues, zoo officials said.
Nola, a 41-year-old rhino brought to the Southern California park in 1989 as part of a breeding program, took a turn for the worse over the weekend following a Nov. 13 surgical procedure to drain a large pelvic abscess identified as the infection source, the zoo said in a statement.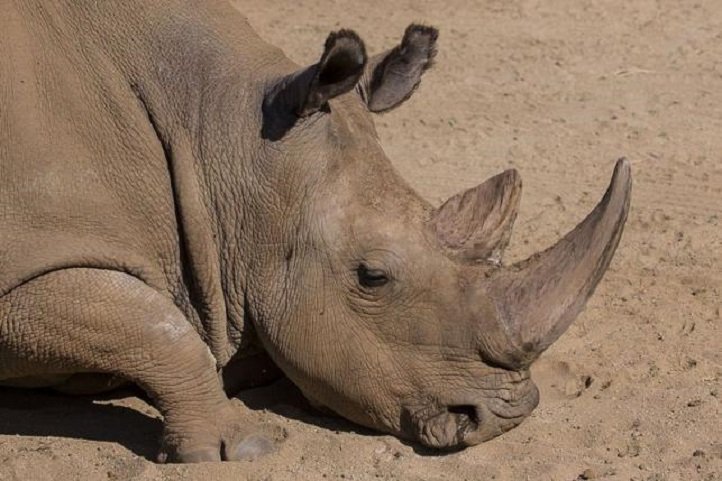 Source: Reuters
The 4,000-pound (1,800-kg) rhino had been placed under constant veterinary watch last week as her appetite and activity levels declined. After her condition deteriorated significantly, caretakers decided to euthanize the animal, zoo officials said.
"Nola was an iconic animal, not only at the San Diego Zoo Safari Park, but worldwide," the zoo said. "Through the years, millions of people learned about Nola and the plight of rhinos in the wild through visits to the Safari Park, numerous media stories and social media posts."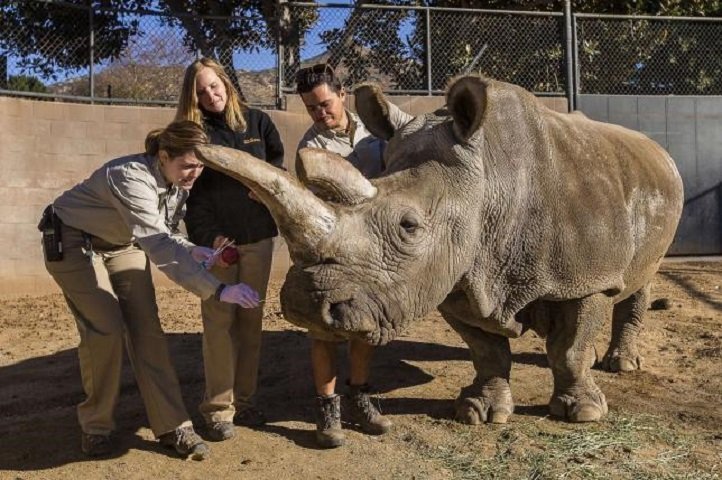 Source: Reuters
Her gentle disposition and affinity for having her back scratched made her a favorite of zoo staff. Northern white rhinos were declared extinct in the wild in 2008 because of poaching for their horns, prized on the black market for their supposed medicinal properties in some cultures.
Nola was the only member of her kind left in captivity in the Western Hemisphere. With her death, just three others remain, all at the Ol Pejeta Conservancy in Kenya, zoo officials said. Nola was born in the wild in Sudan and captured at about 2 years of age, according to the San Diego Union-Tribune. She arrived in California from a Czech zoo.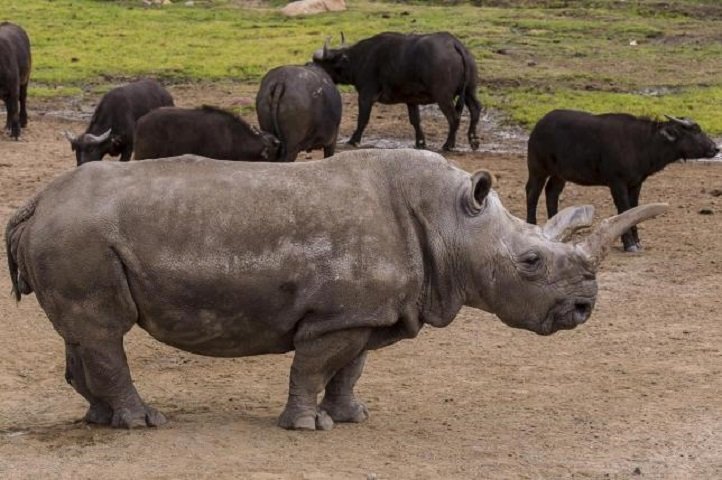 Source: Reuters
Her death came weeks after six southern white rhinos, close cousins of northern whites, were brought to San Diego from South Africa in an effort to bring Nola's kind back from the brink of extinction. Scientists remain unsure whether northern and southern white rhinos are two distinct species or subspecies of each other.
Studies are under way to determine if southern whites, of which fewer than 20,000 are estimated to remain in the wild, are genetically similar enough to serve as maternal surrogates for implanted embryos that would be developed from northern white rhino DNA, zoo spokeswoman Christina Simmons said. Wildlife experts say southern white rhinos are in dire straits, too, killed by poachers at the rate of three a day.